Just like how food is judged by its appearance and books are judged by their covers, a brand is judged by its landing page. Designing an amazing landing page creates a lasting impression in the minds of your audience. The more landing pages you have, you have a better chance at increasing your conversions and boosting your sales and profits if done well.
Creating a landing page that resonates with your target audience can be challenging if you're doing this for the first time. Here's how you can create amazing landing pages and meet those customers at the right time:
Reduce clutter
Clutter is the first thing you should think about when you're creating a great landing page. It's important to keep your content short and simple. Conveying the right message in as few words as possible can improve the user experience of the site.
Below is a good example of a neat landing page. It has a captivating headline, a clear description, and CTAs for customers to know more about the product.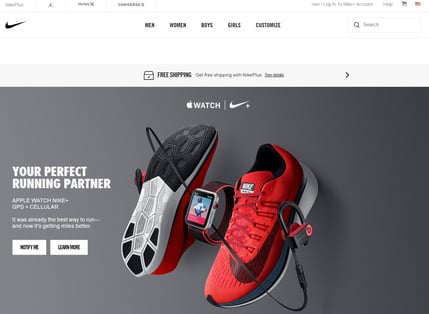 CREATE Impactful Headlines
The purpose of your landing page is to drive attention of your visitors and make them click through your products and services. It's important to create a captivating headline that your audience can resonate with and appreciate. The headline used by fiftythree.com is powerful and allures a reader to know more about the pencil, while also giving the visitor the Call-to-Action to buy the product from Amazon.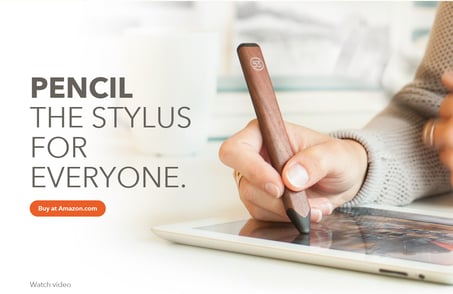 Use High-Quality Product Images & Videos
Visual content on your website can boost your brand identity. Your website visitors can't physically touch and feel products, so providing images and videos can help your audience be more confident in their purchasing decisions. Your potential customers are more inclined towards buying a product that is clearly displayed and has pictures that look real.
MVMT builds confidence and trust of their potential customers by providing different images of the same product.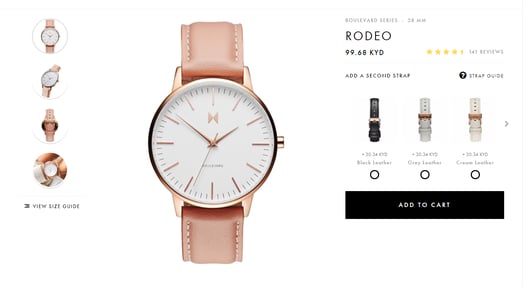 Build Trust
As your customers have a wide variety of products and vendors to choose from, you need to make sure you don't cast any doubt into the legitimacy of your website. Including reviews and testimonials from your previous customers and recognized publications to build social proof – the subtle signals that indicate that you're a trustworthy site. These reviews about your products can not only encourage sales with first time buyers but they can help to build brand recognition and loyalty.
Take a look at Trophies2Go.com. They incorporate customer ratings and reviews for their trophies on their site.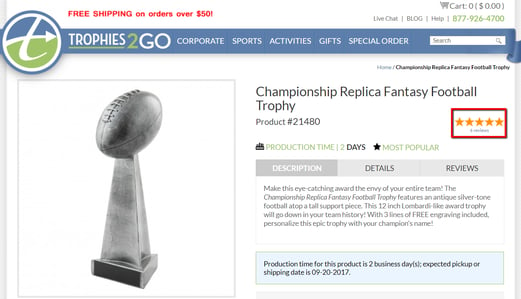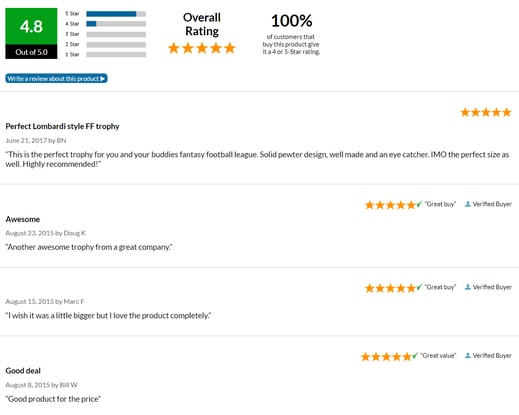 GENERATE Offers
Existing customers are easier to convert than new ones, and one of the best ways you can retain them is by providing an offer. An offer is anything you give your visitors in exchange for buying your products. It can be a discount, free shipping, free product trial or any other incentive.
Sephora promotes its products by providing offers on their website. It gives shoppers 3 free samples with every purchase and offers to give shoppers 50 points for their loyalty program once they complete their community profile.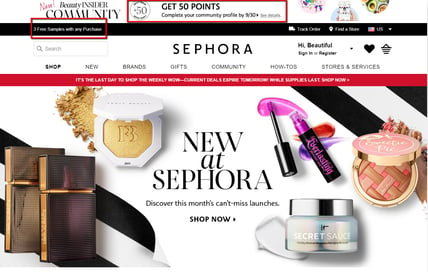 HAVE A Clear CTA Copy
While you create a landing page you should focus on adding a clear call to action. The call to action (CTA) allows your visitors to take the next step on the site once they decide to buy from you. So, if you want them to proceed to checkout, make it stand out. Make it clear and make it obvious. Design a button with colors that pop out. Zappos, for example, uses a bright orange button for 'Add to shopping cart.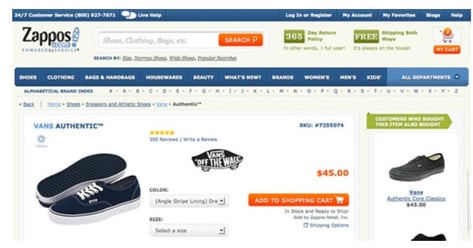 USE EASY Forms
When it comes to driving conversions and nurturing leads for your ecommerce website, forms and newsletters are valuable. They are inexpensive ways to reach your audience, communicate with your current customers and position yourself as an industry expert.
For example, California Closets Canada has created a short and simple form for customers to enroll for their newsletter. This way it helps them communicate design news and local offers to their local and global audience.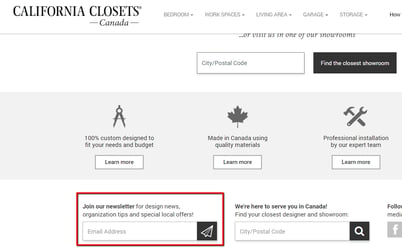 These are some of the important factors you need to consider while creating a landing page. As landing pages gives you a chance to improve your conversions, make sure that it instills real interest for your potential customers.
Still have questions on how to design amazing landing pages for your website? Contact us today.