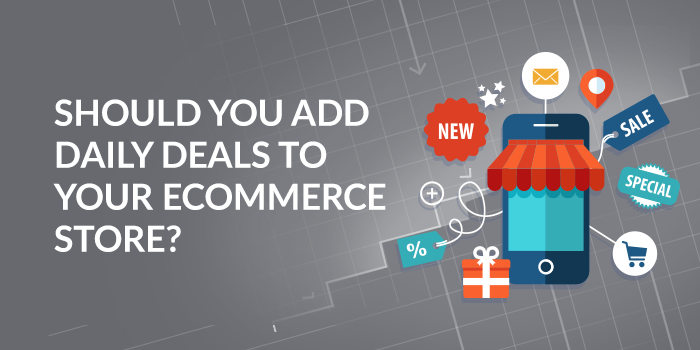 If there's one thing that Americans like more than baseball and apple pie, it's a sale.
This explains the success of Woot, one of the early daily deal sites that launched in late 2004. Woot's original motto was "One Day, One Deal," and they invited registered customers, by email alerts or through social networks, to purchase heavily discount products.
The ecommerce model took off. Only two years after the launch of Woot, there were over 100 daily deal sites in existence, also known as flash sites. Groupon was among them, and became the second fastest online company to reach a billion-dollar valuation.
Although this ecommerce model worked well for many giants such as Woot.com, DailySteals, Groupon.com and LivingSocial.com, it has been a roller coaster ride for many others. The flash sale industry has gone through a lot of turmoil in recent years.
Flash sites expected companies to sell them their products either at cost or even at a loss. Because of this, many flash sites closed up shop when they found it difficult to find products to sell.
Although these flash deals often did not generate profits for companies, and many were loss leaders, some companies discovered the marketing potential of each sale and their value in finding new repeat customers.
An often-quoted example from a 2011 New York Times article reads, "After Saint Parfum sold $55 candles perfumed with peony and grapefruit for $25 on the flash sale site One Kings Lane website, visitors to Saint Parfum's own Web site spiked to 6,000, from about 250 on a typical day. In the next few months, sales of full-priced merchandise on Saint Parfum's web site and at retailers also climbed, and 20 new retailers asked to sell the candles."
Many companies have also discovered the marketing benefits of offering flash sales on their own websites. Big retailers like Wal-Mart, Amazon and Sears have gotten into the flash sale game and are successfully selling a wide variety of products, often from their own inventories.
Other companies sell niche products, for example, Zulily focuses on busy moms with babies, Wayfair sells home decor, and Dick's Sporting Goods specializes in brand name sporting goods equipment, apparel and footwear.
Even small companies, such as Fat Quarter Shop, have flash sales of high quality quilting fabric for sewing and crafting. They have a 24-hour flash sale everyday, and invite customers to log on and take advantage of discounts reaching 80%.
Many shopping cart software providers, such as 3dcart and Shopify have a daily deals component built into their software that supports the social component of flash sales.
For example, 3dcart cart CEO Gonzalo Gil said that their flash sale component offers their customers features such as:
Daily Deals.

Online stores that can feature a different deal every day on their sites to improve conversions through urgency and exclusivity.
Group Deals.

Sellers can offer a deal that will only become effective if a specified number of buyers sign up for the deal.
Make An Offer. Customers can to bid on specified items.
Autoresponders.

Pre

-programmed emails sent after a purchase to build brand loyalty by letting customers know that their item has shipped.
Feedback.

Customers can easily send feedback comments.
Facebook Send Button.

C

ustomers can share products with Facebook friends.
Shopping cart providers such as 3dcart make it possible for companies of any size to get in on the benefits of flash sales without having to split the profits with a big brand middleman, and these sales can open new sales and marketing channels for your existing business.