Instagram is considered one of the happiest places to be on the internet and Instagrammers love exploring and following what their favorite brands do on Instagram. With over 500 million users using Instagram today, it provides a window of opportunity for ecommerce businesses to build those valuable relationships with their global customers.
According to Hootsuite, 75% of users visit the website after looking at your Instagram feed. This statistic is sufficient to show that as a retailer, Instagram is a platform that you need to tap into immediately to meet your customers! All you need are a few tools and you'll be all set to market your products to your audience.
When it comes to creating content and showing off your products, and tracking your results, using a couple of tools will help.
Here are some of our favorite tools for Instagram for ecommerce:
Scoutsee
Imagine, if you could add a link to all your product images on Instagram? Your customers wouldn't have to go to your website and search for that particular product they saw on your feed. Scoutsee is a tool that not only promotes your products that your customers love on Instagram, but it also helps you create a shoppable Instagram page.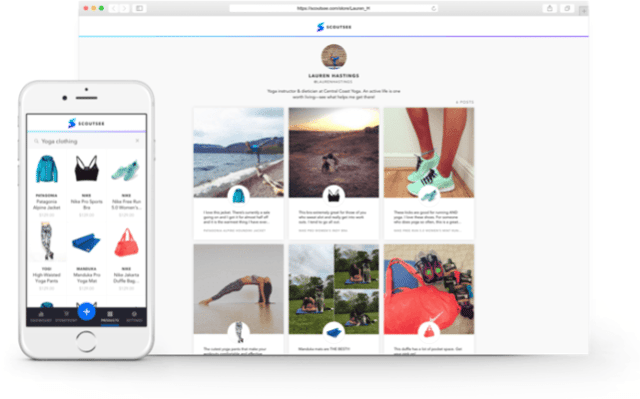 You can link your Scoutsee account to your Instagram bio and your customers can buy your products placed on your personal store front once they click on your link.

Iconosquare
Iconosquare is a comprehensive analytics tool that helps you track how you perform on Instagram. The tool helps you improve your visibility by identifying your followers and their locations. It also provides a ton of information regarding your likes and engagements for all your posts. As hashtags is the most important aspect for your posts, Iconosquare helps you optimize the hashtags for all your content.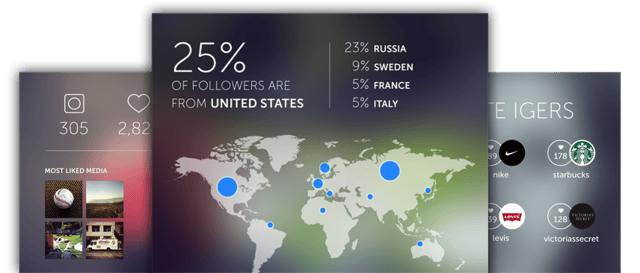 And the best part is you can gauge what your competitors are doing on Instagram on Iconosqare too!
Later
To make the most of Instagram for your business, it is important for you to post regularly. With so many events and so many days to remember, it becomes hard for you to cope with the posting schedules and to always post things in real-time. That's where Later comes in. Not only does it help you manage when you're going to post, but you can also create a visual content calendar and keep a track of what you post on Instagram. It provides analytical reports as well.
Wishpond
Wishpond is a lead generation platform offering many handy tools, with Instagram Hashtag Contest being one of them. It is an easy and organized way to run a hashtag contest and collect all the Instagram photos that were attached to a particular hashtag. It even has the feature of filtering the people who have also followed your brand.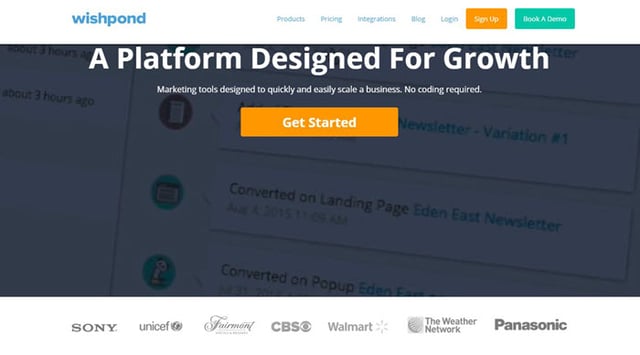 Wishpond enhances not only your productivity but the effectiveness of your Instagram contests too. It is a great tool to have if you'd like attract more followers, earn more likes and extend your reach online.
Instagram Shopping
Instagram is still on its way to announce its shopping extension. When it launches, users will be able to browse and shop products on Instagram. With Instagram shopping, the promise is that you'll be able to create product catalogs on Instagram without any hassle.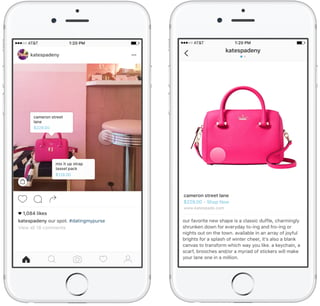 These Instagram marketing tools help you increase your visibility, engagement, and ROI for your campaigns. They are often one of the easiest ways to drive conversions and secure those leads, turning them into happy and confident customers.
If you need to improve your social media or ecommerce strategy, execution or tracking, contact us today!