Recently Meticulosity won a prestigious IMPACT Award for Website Content Layout in recognition of our work with California Closets! We're over the moon! Here's more about the project and the fantastic people we worked with to make it a success.
California Closets
For nearly four decades, California Closets has built a reputation as a leader in premium and luxury space management. With nearly 130 showrooms and over 700 design consultants across North America, they were looking for a way to make sure their Canadian website was firmly grounded in Canadian soil, allowing users to easily find their local showrooms, while maintaining their global outlook.
The New Website
Working with California Closets and McCann advertising, we helped create their new Canadian website based on the above brief. We're especially excited about the results. It now offers a more localized experience for users based on their nearest franchise. This means people see the content that is relevant to them. The site also benefits from:
Improved user experience, with content that resonates more with users
An experience that means it's easier to find showrooms and get quotes
More Canada specific content
Increased search engine rankings and increased traffic
Better visibility in Google search results meaning it's easier to find showrooms through a simple search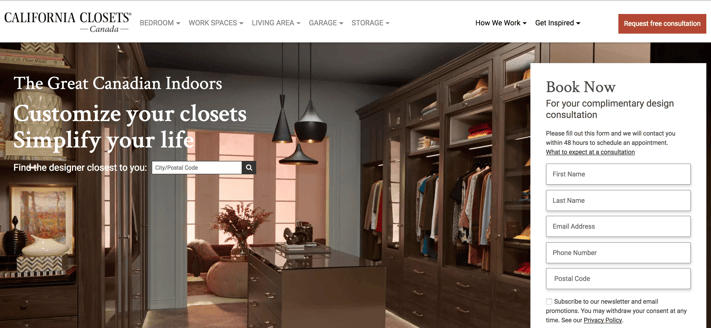 It's also mobile friendly! Since 50% of digital commerce revenue is expected to be driven by mobile engagement behavior by the end of 2017 making the site more mobile friendly is particularly exciting.
What are the IMPACT Awards?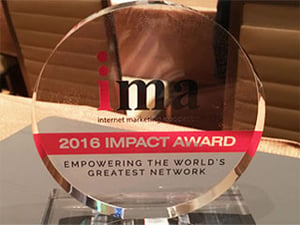 We won this IMPACT award at the Internet Marketing Association's (IMA) annual awards celebration in September of this year. The IMA is one of the fastest growing Internet marketing groups in the world, with more than a million professional members.
This is Meticulosity's 2nd IMPACT Award – we won an award in 2016 with our client Cayman Enterprise City.
Wish you had an award-winning website of your own? Contact us, we can make it happen!