Meticulosity offers web design and consulting services that are tailored to the needs of mid-market and enterprise businesses and online retailers. With over 100 years of combined experience in the industry, our team has been involved in every stage of planning, designing, launching, and maintaining hundreds of websites. We've worked on every popular platform, from Drupal to WordPress.
We can utilize our professional graphic designers or work with your in-house team to bring your brand to life on the right software platform for your business needs.
Ecommerce Web Design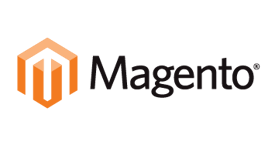 80% of our customers are online retailers, so we know your business better than the other design firm. We can design and build your custom Magento theme templates (M1 or M2) or work with your in-house design team to bring your brand from PSD to store.
WordPress & HubSpot Design

If you want to keep your website up-to-date with fresh content, news, blogs, and social media without programming skills, we can design, onboard, and train you on HubSpot or WordPress, the most popular and secure CMS system. Collectively, our team has probably launched 1000s of WordPress sites.