AdWords call extensions are an optional feature for AdWords ads that allow you to show your phone number with a Click to Call option right in your ad. This reduces a step for people who may have been looking for your contact information and is also a quick way for a potential lead to get in touch with you instead of a competitor.
For desktop users, your call extension will show next to the display URL in your ad: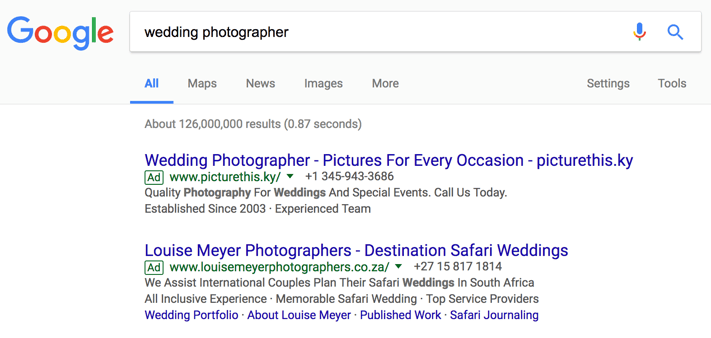 And for mobile users the call extension will show your phone number along with the option to click-to-call: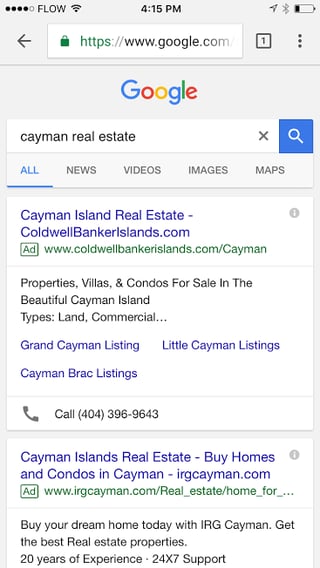 If someone clicks-to-call you will be charged as if it was a regular ad click and if you enable call reporting for your call extensions, your calls will show up as a conversion in your reports, too.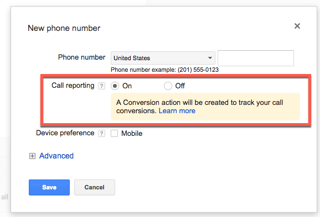 When setting up your call extensions it's important to remember your own limitations; do you have someone available to answer the phone 24/7? If you do, you can run the ad continuously. However, if you are not available to answer the phone all the time, you might want to schedule your AdWords call extensions to only show when the phone can be answered.
For example, if you're a locksmith and don't answer service calls overnight you'd want to turn off your call extension. Someone who is calling in the middle of the night likely needs immediate service and if they click-to-call you would be paying for that call, even though it went to voicemail and they went on to find a competitor. Another example would be if you're a restaurant advertising pizza delivery. Someone looking for pizza delivery would also be interested in having it soon so you likely don't want your ads or your calls to be showing when you're not around to make or deliver pizza.
To manage your call extension scheduling you'll want to toggle the "Advanced" options and set up date/time scheduling for your call extensions: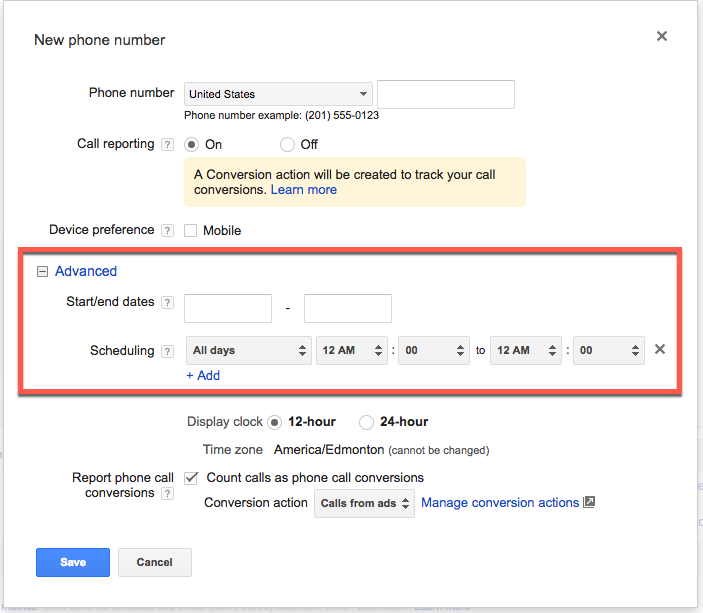 Call Tracking & Reporting
If you have your campaign set up to track calls as conversions, you'll see these calls start showing up in your AdWords and Analytics conversion reports (if you've linked your accounts). You can also set up call tracking with a vanity phone number (or use a service such as CallRail) that allows you to track phone calls that come from other sources.
If you're not already leveraging call extensions for AdWords, it's time you did. It's easy to set up and our clients have all seen increase CTRs from their ads as well as an increase in leads after putting them in place. Still have questions? Contact us or leave a comment below.