Leveraging location extensions in AdWords is vital if you have a physical location. It's estimated that over 20% of Google searches are local searches, and over 50% of local searches conducted on mobile search result in a store visit within one day.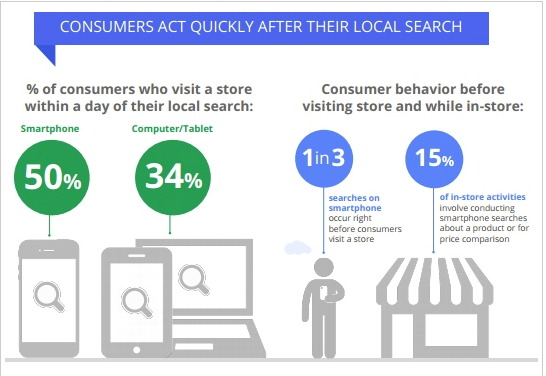 The Google AdWords Location Extension allows you to show your physical business address and phone number with your ads. They include a clickable clink so your customers can easily see the directions to the store. This is what a location extension looks like if you are on desktop.

And if you click on the map it will open up Google Maps with the business location marked.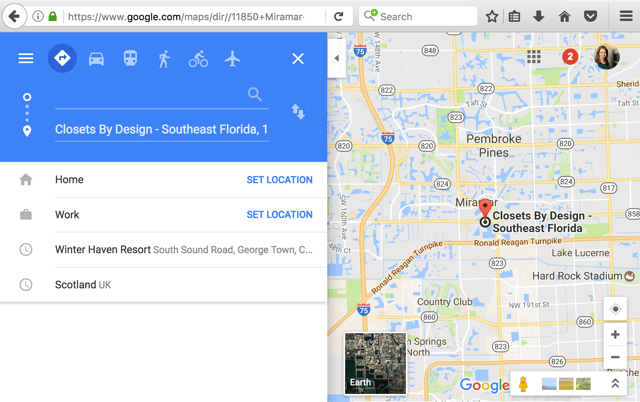 How Can You Set Up Location Extensions?
Location extensions are added within the 'ad extensions' tab of your AdWords account, In the ad extensions tab, select Location extensions from the drop down and the red +Extension button.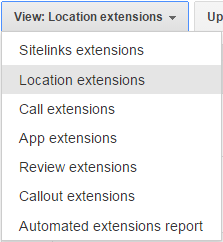 AdWords then takes you to your Google My Business account to manage business addresses. This free service makes it extremely easy for customers find important information on Google such as hours, directions and contact information. Don't have an account yet? Set one up right now.
Once you create an account, Google will prompt you to create the Google page with a physical address. Google also requires that you authorize the business. The business information is then imported from the Google My Business account into AdWords.
Where Does the Location Extension Show?
The Location Extension shows your information on mobile as well as desktop formats and on the Search Network, Display Network, and Google Maps.
Google Search Network: On the Search Network, your ads with Location Extensions appear as a standard text ad with the location and phone number and on mobile, you can see a clickable "Call" button.
Google Maps: If you choose to advertise with Google Search Network Partner Sites like Google Maps, the ads with location extensions can appear on partner sites. Your ad will be shown on the map. Clicking on the map will let you get directions and can show your position in relation to the business.
Google Display Network: Your location extensions may show on sites and apps on the Display Network when people are near, or have demonstrated an interest in that area.
If you are advertising a local business, using location and call extensions is highly recommended. It makes it easier for potential customers to find and contact you. Just like anything else in AdWords, once you've set up and activated location extensions, you'll want to monitor performance.
Some location extensions are not shown every time an ad has been displaced. his may be due to poor keyword quality, Ad Rank, or a number of other issues. Remember to always work to improve the overall quality of your account to ensure your location extensions are able to show as often as possible.
If you are a local business, location extensions are a vital addition that can boost the results of your campaigns. Do you still have questions? Be sure to contact us and we can optimize your ads for you.