Website traffic is an important driver of your ecommerce business and for building brand awareness. But if you're getting traffic but simply not converting enough of your audience into customers you're missing valuable trade. There are a whole host of tried and tested strategies that can help boost your conversion and (ultimately) increase sales.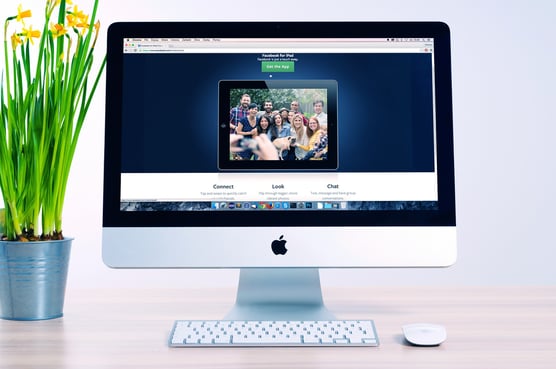 We've highlighted three easy changes from WebsiteBuilder's stats that can boost your results and conversion.
On Your Homepage
Keep your homepage and landing pages short and (as a result) fast. Even as little as a one second delay in your site loading speed can reduce conversion by 7%. Having too many elements on your main landing pages and homepage can make your site load too slow and make prospective customers – with short attention spans – leave before you even have a chance to convert them. Simplifying your homepage also unclutters your site and can make your call-to-action more attention grabbing. The Weather Channel increased their site conversion by 225% by simplifying their homepage.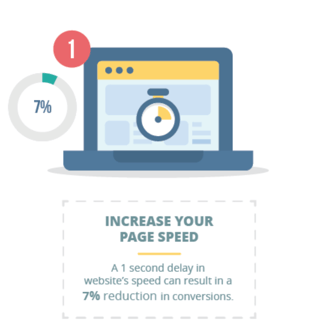 In Your Checkout
Optimizing your ecommerce checkout with a focus on speed and ease of use can be a key booster to your brand's conversion online. Adding a PayPal button, for example, can increase conversion by up to 34%. Faster checkout increases conversion by 66% on average and can reduce abandoned carts by 26%. Something as simple as allowing your customers to checkout as guests, rather than enter troves of information, can tip the conversion scale in your favor. ASOS store improved conversion by 50% by allowing checkout as guest function in their checkout and shopping carts online, proving that reducing the number of fields on registration forms help immensely in boosting conversion.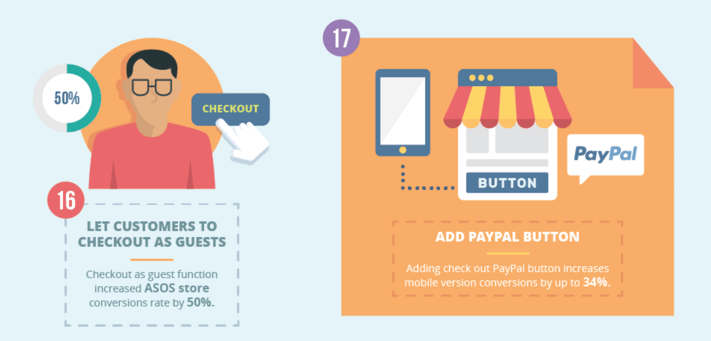 Reviews & Ratings
63% of customers are more likely to purchase after checking product ratings, and sharing testimonials can increase conversion aggressively. Express Watches, for example, increased sales by 58.29% after adding a customer review widget to their site. Furthermore, 50 or more customer reviews per product generally results in an increase of 4.6% in customer conversion. For those looking to really maximize in this area, a video testimonial is one of the top ways to boost conversion. Candlemakers increased online conversion by 166% after adding video testimonials to their site.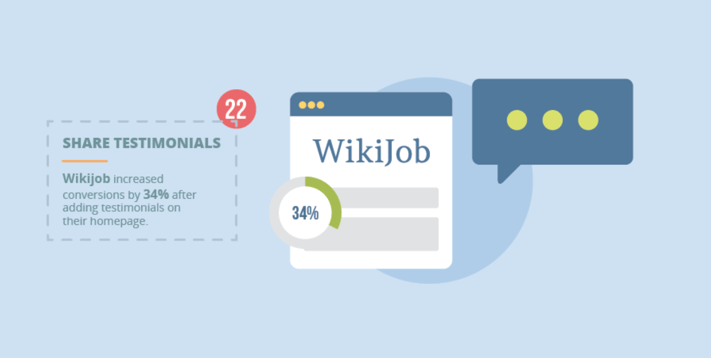 Take a look at this infographic for more highlights on how to increase your web conversion for ecommerce. These three simple ideas that can be implemented immediately by your developer to boost your conversion and sales but there's much more you can do besides.
Remember, conversion is all about testing and refining your site in incremental steps – we like to focus on something called Growth-Driven Development to make sure the projects we work on are consistently working to their maximum potential.