When we're working with a new inbound marketing client, one of our key discussions is always around their target audiences, and more specifically, in developing their buyer personas. Clients will often ask us why we're asking so many questions about their customers, and whether we really need to know their hopes and dreams, and the answer is YES because it's really, REALLY important!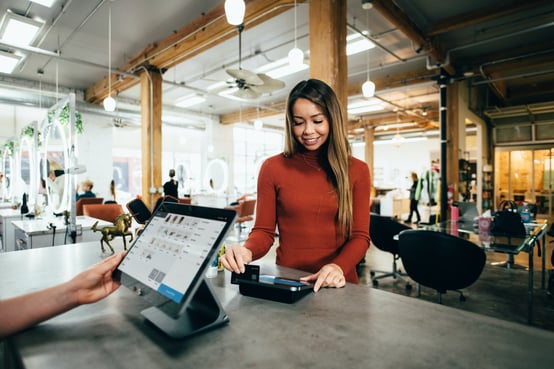 Traditionally, target audiences were a superficial buyer persona. It's true that they segregated the market into smaller categories, but they were still broad categories. An example of a traditional target audience would be Men, 25-34 years old, living in the US, with a household income of $75k-150k+. While this may have helped make initial decisions, there was still a lot of guesswork involved as this would cover a lot of the American population. Over time, the industry has changed to include more research about customers, and the buyer persona was born!
A buyer persona is a semi-fictional representation of your ideal customer based on real data, and some speculation about their behaviors, motivations, and goals. It takes your target audience one step further by breaking it down into smaller segments. Hubspot has some great resources to help you develop your buyer personas.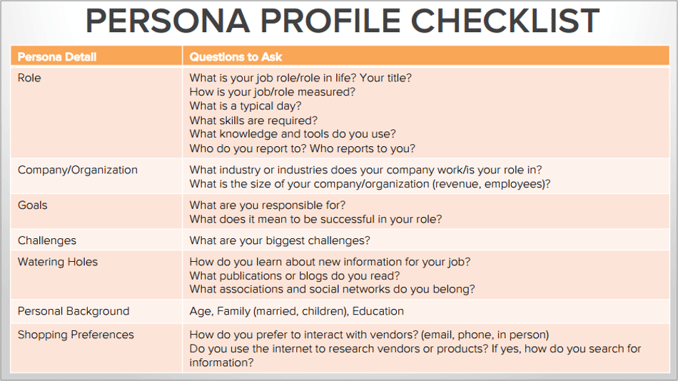 As an example, say that you're a software development company and there's a specific software that you're trying to sell. How you approach these two buyer persona examples will vary as they have very different needs.
| | |
| --- | --- |
| Persona #1 – Entrepreneur Edward | Persona #2 – Corporate Carter |
| Gender: Male | Gender: Male |
| Age: 25 years old | Age: 33 years old |
| Marital Status: Single | Marital Status: Married with 2 kids |
| Location: US, East coast city, population 100k-150k | Location: US, East coast city, population 100k-150k |
| Occupation: Founder/Owner of a start-up company with 4 employees | Occupation: Middle management at a national company with 115 employees |
| Household Income: $90k | Household income: $150k |
| Education: Undergraduate degree | Education: Master's degree |
| Work experience: Minimal work experience as an employee as he started his company 2 years after graduation. | Work experience: 10 years of experience in management, working for large scale corporations |
| Day-to-Day Life: He is passionate about his company and determined to see it succeed, often working long hours. | Day-to-Day Life: He manages a team of 8 people and reports directly to executive management. HR issues and reporting take up a lot of his time. |
| Learning: He is constantly online – reading blogs, using social media, and staying abreast of the latest trends in his industry. He attends a lot of industry events, understanding the importance of networking. | Learning: He spends minimal time staying current with software choices because those decisions are made by the IT team even though they're not users of the software. He has subscriptions to industry publications and newsletters. |
| Problems: His company is still quite small compared to his competitors so he needs to grow his business by generating awareness. | Problems: The scope of his team's work is changing and soon the current software won't meet their needs. |
| Challenge: He has a limited budget and needs to be shown the added value in your product. | Challenge: He knows that it'll be a struggle to get senior executives to purchase new software even though it will increase the team's productivity. |
As the software salesperson, you need to understand both personas so that you can tailor your pitch to each of them. For Entrepreneur Edward, you would have to explain how the benefits of the software outweigh the initial cost. You could also sell "added value" options your company may offer such as networking events and community forums as growing his business is important to Edward. For Corporate Carter, you could focus on all the benefits of the product and provide FAQs, so that he can effectively re-pitch this software internally to executive management.
By creating different personas, you'll be able to focus on creating valuable and engaging content that will really resonate with them. Engaging content will attract more visitors and ultimately result in more conversions.