One of the biggest issues we've been seeing again and again over the past 2 years within enterprise client organizations is the inability of internal service delivery to keep up with marketing and operational velocity. Customers are demanding needs be met faster and faster, and while customer-focused organizations have built marketing and sales teams to respond – the fact remains that most technical teams haven't been able to keep pace.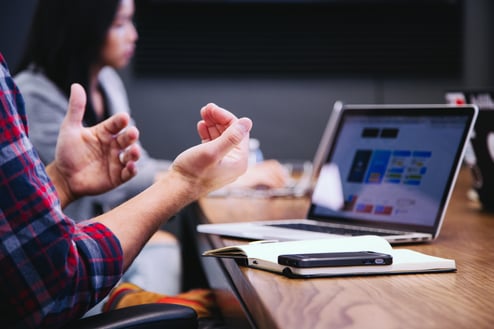 Large enterprise software companies have built systems and processes around DevOps, which is an ethos that centers on high-velocity delivery of code. As the digital world migrated to the cloud, instead of looking at your software as a thing that gets printed on a CD every 2 years, DevOps is about getting one line of code to production as fast as possible. This requires re-structuring your development and supporting operations into a silo-less organic structure focused on repeatable process, automation, and everything as code.
DevOps has made a great impact on the quality and speed of code-based products. Just look at Adobe Creative Suite's success financially and support within the user community. New features are brought to market faster and faster (instead of over years) and bugs are squashed immediately.
Sure, DevOps is great for enterprise software companies like Adobe and Oracle, but how can DevOps help you and your non-software midmarket agency? All your marketing and agency products are now likely centered around digital, so improving your agency's development velocity will allow you to meet their needs at the pace they demand.
Assume your client needs to make budget this quarter so they make a snap decision to run a campaign on Pandora that starts in 1 week at $500k commitment. To them, this is easy – to your agency, you now have to build out a landing page from a custom PSD yet to be delivered, convert it to HTML, pull the HTML into a template in the CMS, build and test the lead form, and then setup all the tracking and attribution required to ensure every lead generated gets the CMO credit. This can be extremely complex to deliver within a traditional development pipeline. Things will likely get band-aided and overlooked because the system isn't set up for rush jobs.
The above situation looks much different within an agency that embraces DevOps. Continuous delivery and integration mean that developers can start writing code as soon as they have the PSDs and be building and testing in real-time on a production clone. Code can be deployed as it passes automated testing so that when next Friday comes around and the ads start getting airtime, you've got the best landing page possible already deployed to production and waiting. You can also fix and tweak in real-time once the campaign is live to fix any issues or improve conversion funneling etc.
DevOps is also key for implementing successful Growth-Driven Design and Growth-Driven Development services within an inbound marketing agency. It will allow you to respond even faster to data and implement changes faster, even within large website applications or CRM systems.
If you don't have your own developers in house, this might be a reason to consider doing that – or at least look for a new vendor who has seen the light. You'll be able to spot the ones who don't speak the language immediately. Saying they do Agile isn't enough – make sure they have all the components of a proper and healthily DevOps pipeline.