If you're a veteran of ecommerce, the chances are you've been creating and maintaining successful Instagram and Facebook ad campaigns for a while now. You know your relevancy score from your cost per results, and you understand how to properly target your audiences and speak to them in a way that is highly engaging. Even the most successful Facebook campaigns can fall short, however, if you're not aware of all the features Facebook has to offer.
While we find many businesses know what a Facebook Pixel is, we also see a lot of underutilization when it comes to the Facebook Pixel's special custom features. These features can really boost your reporting, and even help with retargeting. Let's take a look at how you can better harness the power of Facebook Pixels for your ad campaigns today.
What is a Facebook Pixel?
Facebook Pixel is an analytics tool intended to give you an accurate view of the effectiveness of your ad campaigns by measuring behavior on your website. It's also super useful for retargeting, and you can create a Custom Audience based on website visits (we sometimes call these "pixel fires"). At its most basic, this pixel tracks actions taken on your website after viewing a post or ad and collects information like user location, browser, device, and so on.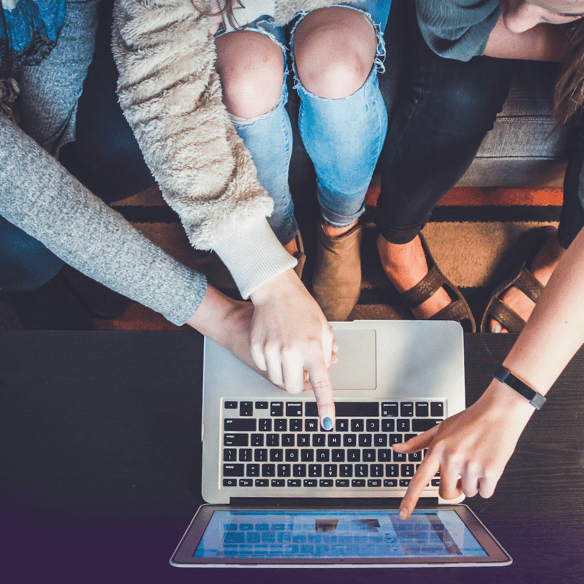 How to Create a Facebook Pixel
Before you start, let's go over the basics of what you need in order to use a Facebook Pixel. All you need is a website and access to your website code (this one is sometimes a sticking point, but if you have a website you should have access to a developer or directly to the site).

To create a Facebook pixel:
Navigate to the Business Settings page in Business Manager and select your business
Click Data Sources on the left-hand side
Go to the Pixels tab and then hit the Add button
Add a name and your website URL if you like, and then hit Continue
Select how you would like to install your pixel. You can either add code using a Facebook partner site such as WordPress or Shopify, manually install the code on your site, or you can email instructions to a developer if you do not have direct access to your site's code.
Facebook is going to ask you if you want to track events as well. Many ecommerce sites skip this step, favoring the simple pixel that can track website visits, but tracking events on your site is going to lead to much more accurate data. Put simply, events are actions that happen on your site. Much like with Google Tag Manager, you can track these and link them directly back to advertising campaigns on Facebook.
How to Set Up Facebook Pixel Events
To set up events:
Select your pixel in Events Manager
Select Manually install the code yourself
Launch the Event Setup Tool. It will then prompt you to type in your site's URL, and it will open up your site.
Select Track Event on page load or Track event on inline action from the options. On page load is for when you only care if somebody lands on a certain page (such as a "thank you" page after checkout), whereas inline is for when you need a person to click on a specific button (such as "buy now").
Add event parameters. By this, we mean the conversion value and currency of the action. It's up to you what value you place on an event.
Now just copy the event code and paste it into the relevant page of your website. This code is different from the pixel code. For page load events, paste the code just before the closing header section (this is probably just before the <body> tag of your site). For inline events, add the code in-between the script tags of the action you want to track. Note, if you want this to fire only on specific button clicks, you need to update the code to tie an event to an action.
Custom Events & Conversions using Facebook Pixel
You can also track custom events. To do this, go to your Custom Conversions section in Events Manager beneath "Data Sources" on the left-hand side, and click Create Custom Conversions. You can create custom conversions for Facebook ads from URLs, events and actions. You might use this for tracking product categories, for example, which are not standard events.
Tracking Offline Conversions
For retailers with storefronts, you can also set up offline conversion tracking. To do this, you need to create an offline event set in the Events Manager. In order to connect this to offline data, you'll need to upload this data to Facebook. You can automate this through the offline conversions API or partner integration.
Manually, you can upload a CSV file that includes the event name, time and as much information as possible about your customers. Facebook provides an example CSV file when you click Upload offline events.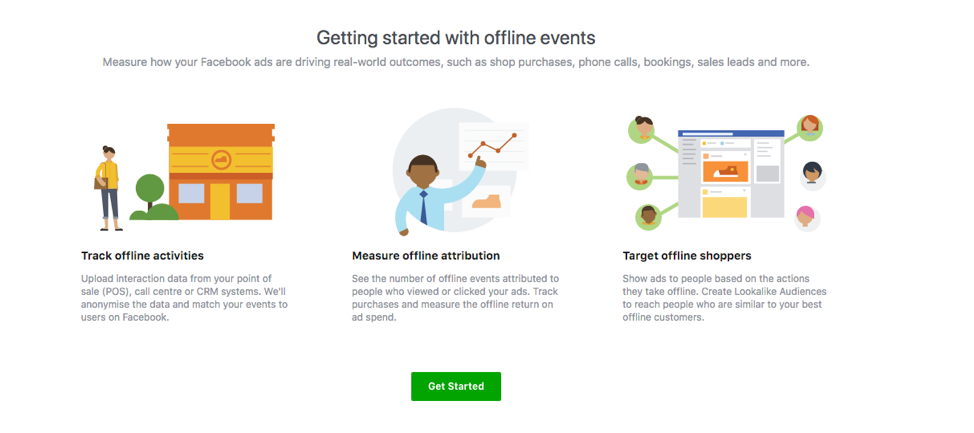 Facebook Pixel Troubleshooting & Tips
You may have heard the term Facebook SDK thrown around too — this is similar to a pixel, but is used on your business's mobile app. If you have an app rather than a website, you can use an SDK to track user behavior.
Download and install the Facebook Pixel Helper. This will save you time. Open up a browser in Chrome (it has to be Chrome), navigate to your site, and you can use this tool to troubleshoot your pixel.
An easy way to know whether the pixel is working is to check the status in your Ads Manager. It should be labelled "active."
The currency setting must use the standard 3-letter ISO currency code (for example, USD)
If you have multiple values that you want to track, you can make the value dynamic. This will typically require some work by your developer.
The most common issues we see are with custom events. Custom events or conversions don't always work with dynamic ads.
Avoid accidentally installing your pixel multiple times. This will result in the pixel firing more than it should and counting one conversion as several.
You can also view the data from your Pixel in Facebook analytics. You'll be able to drill down into the events you set up as well as traffic sources to your site and top landing pages.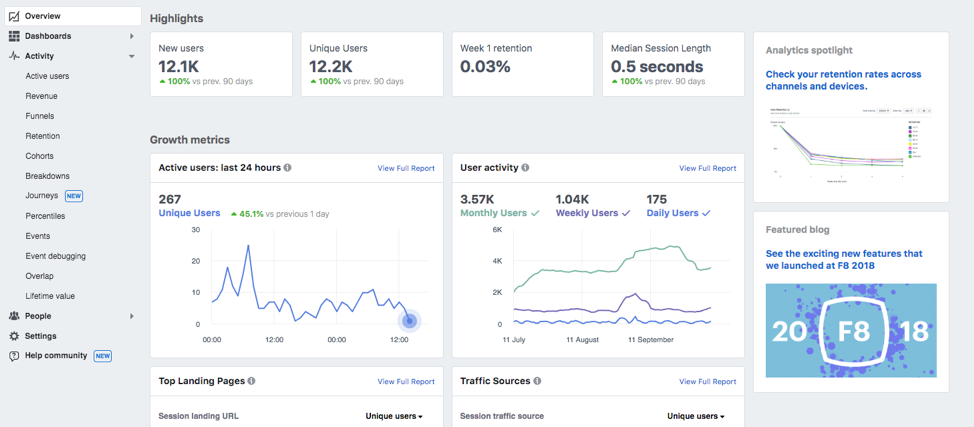 Calling in The Experts
Facebook Pixels and SDKs can revolutionize your reporting and retargeting when they're implemented correctly. If you need help setting up Facebook Pixels or customizing events, get in touch with us today for a free consultation. We have over 100 years of combined experience in inbound and digital marketing, and better yet, we're experts in complex custom ecommerce integrations and tracking. When it comes to your ecommerce site, you're in safe hands.