As the founder and President of a small firm, I wear lots of hats... Account manager, quality assurance, strategic planner, and our only sales person. Early in 2015, I brought on a partner and his 16 developers - which meant it was time to step my sales game up. But how could I take sales to a new level without investing ALL my time in it? For me, HubSpot was the answer.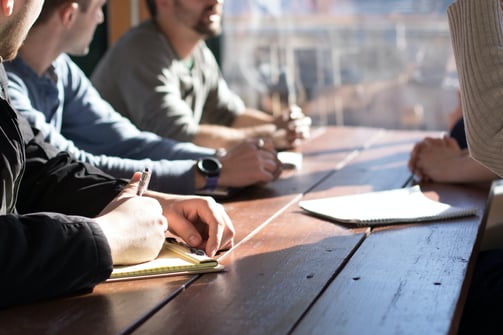 HubSpot is expensive, most people will end up in the $1000 range if they get the right bells-and-whistles. There is an entry-level option, but cheaping out (and all entrepreneurs struggle with this) will just keep the status quo. After hearing their pitch, I decided to go all-in on HubSpot and Inbound Marketing.
Before I get into the details, I'll jump to the good stuff - it's worked, and it's worked really well. I've gone from a few leads a month to a few leads a week in just four months of work. I've always been a good closer, but I'm closing even better now.
So what's the special sauce and why is it work the cost and time to re-platform on HubSpot and adopt Inbound Marketing?
1) All-In-One Saves Time
HubSpot can truly do everything in one place. Sure, you can hack stuff together with WordPress and other 3rd-party plugins (which is what I was doing) - but time has become my most valuable asset so saving 15 minutes a day means hours more a week. If I can't sell more in that extra time, then I need a new job.
Everything is included - your content management system, blog system, reporting, AND a full featured sales CRM that's simple to use.
2) In Reality, It's Not THAT Expensive
When you add up everything you can drop when you re-platform to HubSpot, it's not that much more then you probably already pay. I was using all these services which all range from $25-50 per month: HootSuite, Pipeline Deals, Website Hosting, MailChimp, InstaPage and probably a few others.
3) Everything is Automatically Integrated
It's awesome when someone fills out a form (that you built in 2 seconds) that it automatically creates a contact that you can move through the CRM sales pipeline, email marketing, or whatever. Everything is all in the same place and doesn't get lost.
Want to visualize your traffic without going to Google Analytics and creating custom segments or reports that show you the absolute important top-level KPIs? Do it right in HubSpot.
Need to create a new landing page? No need to go to InstaPage and do it there...
Time to check your social accounts to check if you're being mentioned and to schedule a few posts? One click away...
4) Sidekick
Sidekick is probably the coolest thing ever. Basically, it uses cookies on your website to track everything people are doing, and when they become a lead (by filling out a form) - you know everything they did and will do. It's a bit creepy or big-brothery - but it's nothing that ALL the big guys (Amazon, Pottery Barn, etc.) has been doing for years. Now, you can get the same power.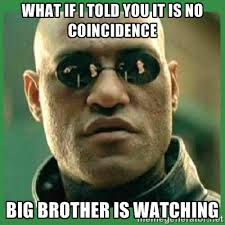 How does this help? First, it puts context into what your leads want because you can see what they looked at. Next, you can see if a lead opened your email, viewed your proposal, clicked links, etc. You'll know if you sent an email to a lead last week and they re-visited your website today that maybe it's time to call again and check in while you're on their mind.
Finally, it plugs into everything - Chrome, Outlook, Gmail, and even has apps for your phone (and Apple Watch) so you get notifications in real-time and easily integrate it into your personal sales process.
5) Inbound Really Works
HubSpot is built specifically to do one thing really well: Inbound Marketing. I'm so excited about my results that I just blogged about this, but bottom line, Inbound works. I'll admit, it takes work and I had to adjust my work routine, but in only 3 months I've already seen significant increases in leads and the last two months were my best sales months in 8 years.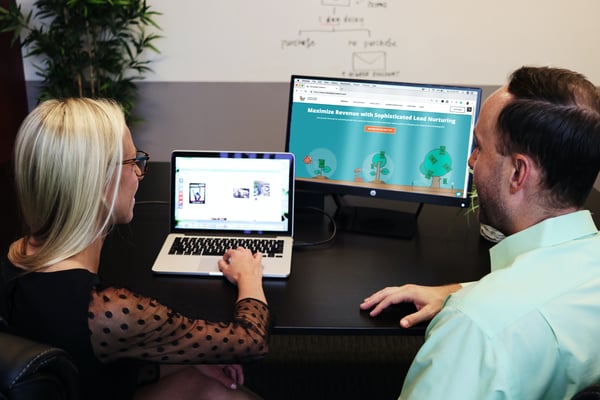 I've been blogging at least once or twice a week myself, having my marketing team do some blogging, curating content on Twitter and other social channels, sharing my own content, and interacting more. I also re-built our website to make landing pages, forms, and calls-to-action better.
So...
I really can't say enough about HubSpot's success for me as a one-man sales band, and I don't even think about the money now.