Today's business owners and managers have a multitude of options with running their sales team. So, it's essential that you include a plan in your sales strategy to leverage mobile within your sales team.
THE DEFINITIVE GUIDE TO SELLING BETTER & FASTER.
Learn how agencies and top sales producers are crushing sales goals and generating 4x more leads.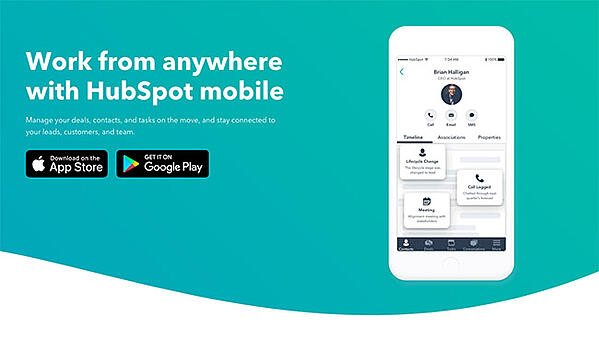 Getting Your Sales Team Mobile
While CRM systems can be straightforward to use once they're put into motion, they require a bit of setup and team buy-in.
The key is to ensure your setup actually works for your team and accomplishes your business objectives.
In this guide, we'll reveal how to get your sales team to perform with an efficiently run CRM system.


1. Streamline Your Pipeline & Workflow
Even if you're great at running a business, there's no guarantee your vision will be clear to every member of your sales team as every person processes information differently.
When developing your CRM strategy, try writing down each step of your sales pipeline. Then, have one of your field team members write down his or her version of the pipeline steps.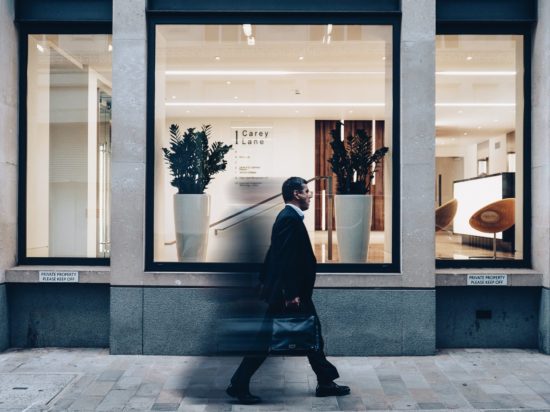 If your field team member presents you with a different list of steps, it's time to evaluate your strategy. A CRM coach can help you map out your company's pipeline process. A map will create a clear path for your team and help define the roles of a sales team.
Develop a Fluid Sales Process
No matter the size of the sales team, it's important to have a fluid, consistent and easy-to-follow sales process, so you leave no lead unattended. The system should be replicable for every lead in your CRM database. If your business doesn't currently have a straightforward, replicable sales pipeline process, then make that your top priority.
Make sure everyone on your team knows the pipeline model. In our non-stop world, it's easy for leads to slip through the cracks.
2. Create a Mobile Friendly Pipeline Process
Streamlining your pipeline process is only one way to help automate your sales force.
When creating a sales strategy, you want to make sure that team members are managing each stage of the buyer's journey, adding valuable information to your CRM. To do this, it's important to use a CRM that has an app or is mobile-friendly.
Stay Productive While Mobile
When your team can easily type out notes while on the go, you'll receive more up-to-date, high-quality information. If team members need to wait until they're back on their office computer to add notes to the CRM system, important pieces of data could be lost.
Other note-taking systems, like paper notepads, are easily misplaced or damaged.
There are many CRMs available that feature mobile apps; however, they're not all created equal. Fortunately, HubSpot has created a "Free Forever" CRM. It allows teams to be more productive and sell better.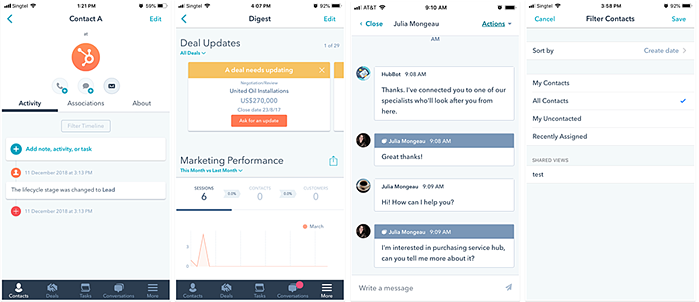 7 Metrics to Help Grow your Sales Pipeline
3. Encourage & Empower your Sales Team
Any time a company transitions into a new mobile system, there's a risk of sacrificing your team's flexibility and versatility.
If one of your team members feels uncomfortable with the mobile app, it could affect the notes or information he or she provides. Ultimately, this could have a negative impact on your team's sales quota.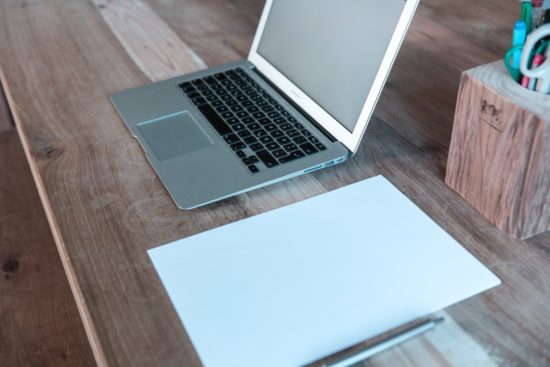 Consistently monitor your team's performance and tweak your strategy by setting up sales reporting in your CRM.
Mobilizing Your Sales Team
One way to confront this problem is by empowering your sales force. Most importantly, show your team how the app can benefit their productivity. For example, mobile apps significantly cut back on cumbersome paperwork–instead of carrying multiple folders to meetings, a rep can easily pull files from a tablet or smartphone.
Another way to encourage your team to use the app is by reframing the system — reintroducing the app and explaining its benefits isn't the same as demanding that the team use it for their work. You may even decide to switch to a better mobile app if the team provides negative feedback on a new system.
4. Stay Attentive to Your Team's Performance
Once you implement all the right CRM systems, you can manage your team from the office just as if you were working with them in the field. After the roles of a sales team are transparent and you train every member on the new technology, you can begin to focus on the data and analytics your CRM provides.
Most CRM systems contain administrative and management tools. These tools generate reports that show a team's sales opportunities at any given time. You can view how many leads are coming in from various sources and assign them to the appropriate reps.
Some apps also allow you to personalize your dashboard, enabling you to quickly view important data every time you log in.
Over to You
Real-time reporting from a CRM system allows you to fix issues as they occur, instead of waiting to make changes at a monthly sales meeting. Ultimately, using a streamlined CRM system can help your sales force save valuable time while meeting your company's sales quota.