With a massive amount of shopping moving online this year, it is expected that ecommerce stores will thrive this Black Friday. It is anticipated that this Black Friday will be bigger than ever despite more people staying home due to COVID, which is why this year, more than ever, it is essential that your ecommerce store is optimized for this big shopping holiday.
In general, many people will be opting out of the in-person Black Friday shopping experience altogether this year. Why deal with long lineups and health concerns when you can just shop online from home? Black Friday may appear to be a much calmer event than it has been in past years with hundreds of people lining up, or fighting over a certain item. However, a lack of in-person shopping does not necessarily mean there will be a dip in sales. Black Friday online sales have been steadily increasing every year, with last year generating $9.2 billion in online sales according to a Adobe analytics, and it is expected to be even more this year. At this rate, Canada is on track for a record online shopping year, according to Global News.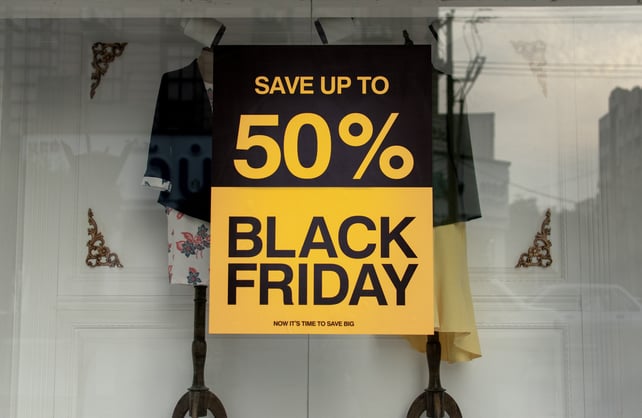 How to Prepare Your Store for Black Friday

Website speed
Test out your website speed to make sure it's not too slow. The main reason why you see high bounce rates on Black Friday is simply due to a slow loading page - milliseconds in speed can make a difference here. Can your site handle a traffic surge? Here are some tools to help you determine this: Google PageSpeed, SEO analyzer


Website navigation
Online competition is going to be very fierce this year, so ultimately, you want to make it as easy as possible for your customers to buy from you. Is your website easy to navigate? Can they easily purchase an item with just one click or is your check-out process long and time-consuming? Do you have any broken links? Is your site optimized for mobile?
Don't give your customers a reason to not buy from you this Black Friday.


Consider offering free shipping
A big reason why customers abandon their carts at the last second is because of unexpected shipping costs. Offering free shipping will help you stand out against your competitors, and encourage your customers to keep coming back to your ecommerce store.


List your products on Instagram
In general, being active on social media and promoting your sales is crucial during this time. Instagram recently updated their app to be more focused around shopping. To set up Instagram shopping, you have to first set up a product catalog through your Facebook business page.


Create an email list
A week or two before Black Friday, try grabbing your customer's attention (via social media or email) with a sneak peek of your sales and then prompt them to enter their email address to be notified when your sale is live. This will give you an idea of how many people are interested in shopping your site on Black Friday before the event goes live, and now you have potential leads for the future as well.
These tips can not only be applied for Black Friday, but all year round. You want your customers to keep coming back, and that means ensuring a great website and commerce experience for them every day of the year.