Interest in blockchain and FinTech is, for the most part, still tied to the value of Bitcoin in USD as people slowly begin to understand what the technology is about but while recent fluctuations in Bitcoin, Ripple, Ethereum and other cryptocurrencies might have you doubting your resolve social media growth is possible with or without the massive search volumes we're seeing this year for the keywords "blockchain" and "ico", and this growth can in turn drive more traffic to your site. Here are our top 3 social media growth hacks that companies in the FinTech and blockchain space can utilize today.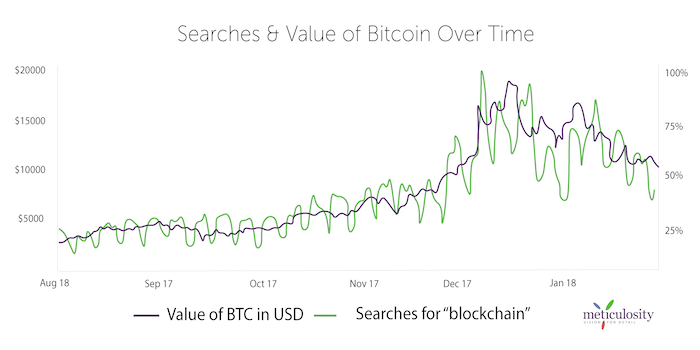 Go Live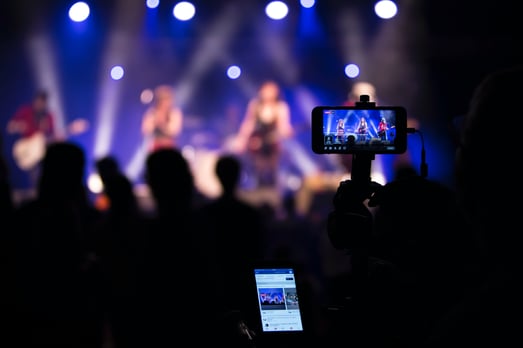 It's been a few years since Facebook unveiled its live broadcasting feature, but live streaming on the platform is still favored by the platform more than any other content by their algorithm. It's still of the most effective ways to reach and engage with your audience organically. According to one study, 80% of people would rather watch live video from a brand than read a blog. It's also been found that live videos on average receive ten times more comments than regular videos. Beyond increasing post reach, going live also increases your profile views and replays beyond the live video itself making this kind of content incredibly valuable.
Instagram Live is also not to be ignored. Since Instagram is owned by Facebook, it makes sense that the platform similarly favors Live content, offering you the option to broadcast a replay of your live video in your stories as an added boost.
2018 is the year of having to pay to play with social media, but alongside your paid strategy going live can offer you a much needed boost on social media, increasing brand awareness and bringing you vital users or investors.
If you're not ready to go live right now, videos are incredibly popular content on social media (live or not). As of last year 45% of people watch more than an hour of Facebook or YouTube videos a week. Considering videos attract up to three times as many monthly visitors to sites as those without them, and social videos can generate 1200% more shares than text and images combined, video content is especially important on social media.
The Rise of Messaging
With WhatsApp releasing their app for business, and Apple announcing 'business chat' in a bid to take on Facebook and WhatsApp, 2018 is the year of messaging apps. If you want to hack your growth with social media, it's time to embrace workflows that involve messaging your users and investors.
Telegram is an obvious win, and a popular app in the blockchain and FinTech industries. With any product, it makes sense to go where your users already exist so using Telegram for your user base in FinTech might naturally make sense for you. They happen to have their own ico.
Beyond Telegram, over 2 billion people actively use Facebook and 1.3 billion people use WhatsApp. Growing your user-base, investors, and qualified leads through social this year is all about diversifying your options and being present on the major networks. Get yourself active on Facebook and WhatsApp (currently only available on Android), consider using chatbots if you can't currently manage high volumes of leads. Automation is your best friend when you're trying to grow on social media, and the smarter the automation the better.
Being Smart
However smart the social media algorithms get, the best hack we have for you this year is to be smarter. What does this mean? It means when certain social platforms share posts to users based on comment activity, make sure people are commenting on your posts. When other platforms favor video content over text, share more native video content. Be aware of algorithm updates and actively use them to your own advantage.
Native videos on Facebook have 10 times higher reach compared to YouTube links, so posting natively on Facebook with videos in particular makes sense when it comes to growing on this platform. Likewise, Twitter prioritizes native videos and live streams (through Periscope) over other content.
Use these methods as part of your Inbound FinTech Marketing strategy overall and you'll see a growth in qualified leads who could turn into users, miners or investors.

We have extensive experience in taking complex ideas and communicating them in engaging and compelling ways through inbound marketing. Our global team is dedicated to providing qualified leads and increasing conversion for our clients. We're not just tech savvy, we're FinTech savvy. You can call us today for a free FinTech consultation.