Picture the scene: a tiny hotel room in a questionable part of Hong Kong and one man sat with Pikachu and SpongeBob flash drives (one of each respectively) plugged into his laptop using them to run a secret program in order to systematically and utterly destroy cryptographic "toxic waste" that the cryptocurrency zcash creates.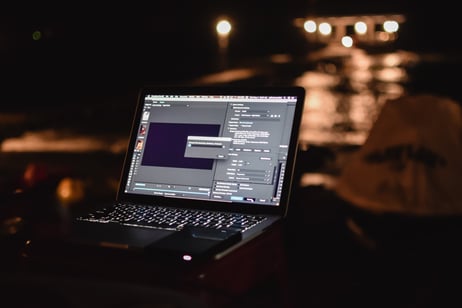 This might sound shady – more than that, it might seem like a scene taken directly from some kind of thriller movie – but earlier this year blockchain developer Cody Burns did exactly that along with a handful of other Fintech coders.
This ritual is normal for zcash, destroying a certain type of data is a vital way to ensure security on the zcash system, but it's stories like this, and the on-the-surface complex nature of cryptocurrencies and blockchain, that can make it seem like marketing blockchain to the masses is an impossible task. Blockchain can still sound like something straight out of a sci-fi novel to many, so how can you communicate its worth (and the importance of your FinTech product) to the masses?
Luckily, FinTech marketing is not impossible. In fact, with the right campaign you can easily increase your leads and expand your audience and drive qualified traffic to build your user base.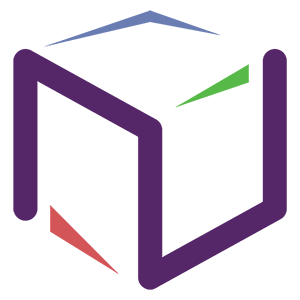 In particular, video marketing is a fast and easy way to help people understand your systems in blockchain. Taking advantage of the visual nature of videos – and various auto play functions on sites like Facebook, can increase conversions and help spread the word. Here's a look at the advantages of video to market blockchain technology:
Videos Increase Conversions
More than 500 million hours of videos are watched on YouTube every day, and 45% of people watch more than an hour of Facebook or YouTube videos a week. People are consuming vast amounts of visual media online every day so creating video content for blockchain is an easy way to entice an audience. Beyond simple viewership, video posts have 135% higher organic reach than regular photo post on social and videos on landing pages can increase conversions by 80% or more.
Videos Improve Rankings
Dominating keyword searches is a vital part of any search optimization strategy, feeding into your making plans. A great way to stay at the top of a keyword is to generate quality content but, more than that, having a video on your landing pages makes it 53% more likely to show up on page 1 of the SERP.
Videos Convey More Information
Viewers of videos reportedly retain 95% of a message when they watch it in a video compared to 10% when reading it in text, which can make it ideal for finding investors, taking your ICO live and explaining your product to the masses.
Actionable Points
When you're making videos for your blockchain there are several key things to keep in mind, and action where possible:
Make social snippets: Social video in particular generates 1200% more sharesthan text and images combined, so it's important to make video content that's going to be easy to natively upload to platforms. Around 85% of video on Facebook is watched without sound, so for a platform like Facebook brevity and captions are important.
Map your video content to the buyers journey: The buyer's journey offers you a model to track buyer's behavior on, and work out what informational needs your audience has. There are three stages to this journey: Awareness, Consideration, and Decision. Mapping your content to this journey ensures you're providing the right content at the right time.
Don't neglect the copy: Headlines and titles, alongside descriptions, can be just as important as content when you're posting videos online. What you write influences whether or not somebody will watch your videos. Write killer copy alongside your video content for maximal gains.
Use video as part of a bigger strategy: You're going to see the best increase in conversions, and qualified leads, if you use video as part of a wider strategy for marketing your blockchain product making sure the videos you produce are timely and part of a wider understanding of the sales funnel. Working out a larger strategy can be time consuming – that's where Fintech marketing people like us come in! We write, develop, and can implement inbound marketing strategies for your freeing up your time while driving more qualified leads to your site.