We've been recognized as a global leader in Magento development by the Clutch Global Leaders 2017 list. We're honored! Clutch is an excellent site to help you shortlist which agency is right for your business, and we are honored to be listed as one of the top 15 Magento developers in the world.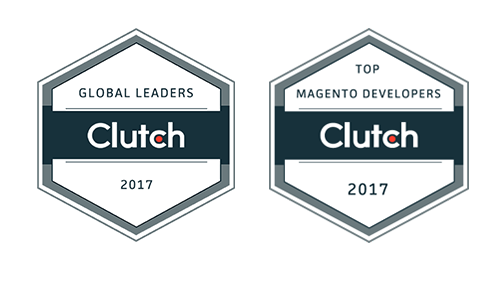 Listed among the top agencies, we average 4.9/5 stars in our reviews. Scoring highly in reviews, client experience and market presence, this ranking reflects our own vision for detail when it comes to Magento development and all of our ecommerce web development projects.
We're are a proud Magento Solutions Professional Partner, so this award is especially meaningful for us. Working with clients to meet their needs, we also offer a range of web development options in enterprise level WordPress, BigCommerce, as well as custom web development too.
Here's a look at one of our clients who we worked with on a Magneto 2 project this year:
Consuela Style
Conseula Style approached us this year to re-brand their digital presence while future-proofing their site. In the process of this project we upgraded them to a full-responsive Magento 2 website. Although their old site was able to handle the processes they needed, they were aware that mobile will play a dominant role in the future of ecommerce and didn't want to lose customers by not being ready for the mobile-first design future. It was time for a change for Consuela Style, and they knew they wanted to do something big.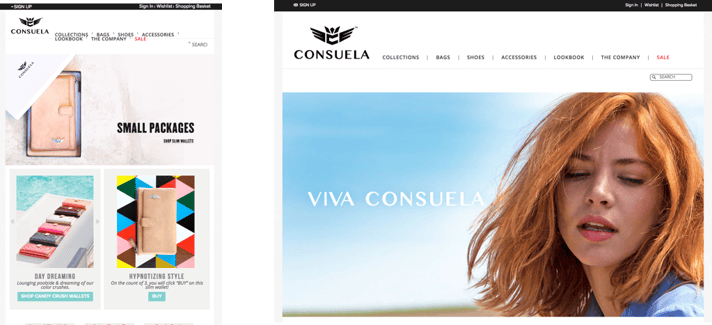 Above: Old Consuela Style Consuela Style website
Working with their internal teams, we created wireframes to precisely fit their requirements ensuring that the final product was fit for purpose and would excel in the processes they needed it for.

Above: New 2017 Mobile-First Consuela Style website
The site we created for Consuela Style is mobile first, and we think it's a testament to how mobile first design can be incredibly attractive and functional on desktop as well as mobile devices. You don't have to compromise your ecommerce site in order to improve mobile experience, and Consuela Style is a great example of this. Other mobile first design Magento development projects like this that we're working on right now (and especially excited about) include projects with Bungalow5 and AVAIL Vapor.
Naturally, the mobile first design means decreased site bounces, cart abandonment, and better SEO in general.
Consuela's new website is also one of the most highly customized designs we've ever done. Everything from their look book function to their checkout processes are custom – we've made a site where every single touchpoint is branded in the beautiful and powerful Consuela style.
Custom Magento Development
We're passionate about developing websites that are futureproof, exactly suiting business requirements while increasing qualified leads and conversion rates and we really enjoy working with each and every client we have. Call us today for a free consultation.