It used to be that a business would design a new website, launch, and leave it. Then hope that this redesign will work to drive new leads to the business until they decide to redesign it again after a few years.
Now there is a new and more effective option, Growth-Driven Design. The GDD process is continuous, making improvements over time based on periodic analyses of website traffic and conversion rates.
What are the Benefits of GDD?
The Growth-Driven Design process outperforms the traditional method by lightyears.
We have experienced five core benefits to GDD over traditional design.
Your website will be in a continuous state of improvement, rather than every 3-4 years.
Your conversion rate will rise exponentially due to the continuous enhancement of messaging, calls to action, and other key website elements.
Instead of subjectively making every design decision during a one-time project, we use real data to guide our design strategy.
Your website will typically launch within 4-6 weeks instead of 4-6 months, meaning you will see benefits faster over a longer period.
Your customers will never wake up one day to a website they don't know how to use.
What the GDD process boils down to is substantial results such as generating more leads and significantly increasing conversion rates.


GDD Success Stories
If you are wondering how GDD results in extraordinary success, the proof is in the pudding, as they say. Here are a few success stories that exemplify the magnitude of the GDD process.
GDD Success Story #1: Meticulosity Case Study
Not to toot our own horn, but we can't hold back how ecstatic we were with one of our many success stories using Growth-Driven Design. Our client, Cayman Enterprise City (CEC) is a Special Economic Zone located in the Cayman Islands.
CEC offers an opportunity for companies to move to paradise to benefit from a pro-business offshore environment in which they can grow their company and protect their intellectual property in a tax-neutral jurisdiction.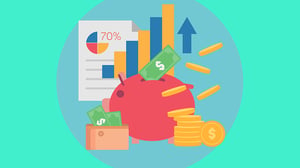 A Summary of How We Used GDD:
We spent only 2 weeks creating a strategy to continuously revisit the changes once the new site was live. Whereas, traditional design projects can sometimes take months of planning. We also created more effective CTAs and engaging lead-generating forms.
We constantly monitored the top converting pages, the content that was most important to visitors, and what countries site visitors came from. This analysis told us a lot about what was important in the redesigning process.
More data led to the decision to remove entire sections of the website that proved to be irrelevant to CEC's direction or potential customers.
The Results:
The results of the first month proved the value GDD can bring to a website relaunch. It took only six weeks from start to launch instead of the traditional six months. This amounts to 4.5 months of more visits, higher conversion rates, and more leads.
In the first full month after launch, the number of leads generated by the site nearly doubled! Traffic increased up to 20%. Visitor time on site increased and bounce rate decreased.
For more details about our key wins utilizing GDD for our client, visit us online.
GDD Success Story #2: The Success of Scandinavian Aviation Academy
Scandinavian Aviation Academy (SAA) is a premier training provider for commercial airline pilots based in Sweden. While SAA receives a high number of applicants each year, they had difficulty providing informative content for prospective students about their training program. SAA also wanted to focus on making time to grow their business.
The GDD process was utilized for SAA's website redesign using HubSpot development from iGoMoon. The process took a long time, but it was worth it.
During the redesign process, the most effective tool developed for generating solid leads was a test called Become a Pilot. When the visitor takes the test, they are sorted through a workflow based on their answers and invited to Pilot Open Day, an informational event about the pilot program. This tool gave SAA the data they needed to screen which leads to prioritize.
Results:
The results were astounding. Within the first month, the number of unique visitors rose from 6000 to 9600, generating 548 new leads. This was a drastic increase in traffic which resulted in a landing page conversion rate of over 50%.
GDD Success Story #3: StandDesk Case Study
StandDesk sells custom-designed standing desks. At some point, the business realized their website needed an overhaul. When a Growth-Driven Design was implemented, the results were astounding.
It took several months to achieve these results without paid ads to increase traffic and leads, but the tweaks made along the way paid off.
Results:
After 90 days, the sales team was flooded with a 400% increase in qualified lead generation. Customer Acquisition Increased 221%. According to Lean Labs, out of the 455 leads generated in the 45 days of the new lead magnets, 90 of them became customers. Not only did this mean that almost 20% of their leads made a purchase, but also the total customers had tripled in just 45 days.
At Meticulosity, we like to say, your website is your best salesperson. Let us take your website to the next level. Contact us today!