Inbound Marketing for Ecommerce Websites
This is a question I get asked a lot, and if you look at your analytics of the consumer path from blog to checkout, you're likely not going to find a direct correlation.
But what you are going to do with a blog is take consumers who are strangers, attract them to the website, turn them into customers, and then continue engage them with content that they can consume and share. As you increase traffic to the site you should see some sales increase along with it.
Here's how it works:
Attract Consumers Who Are Strangers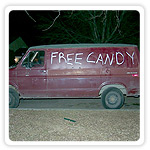 Increasing content on your site via blog posts can drastically increase the variations of keywords you can rank well for and get traffic for. This is critical to attract consumers at different stages of the search cycle by answering their questions:
First questions are usually in exploring the issue ("how to tell if you have mold")
Then the questions evolve to being more problem based ("is mold dangerous")
And the problem is refined ("how to tell if mold is affecting my air quality")
Then we start to move into a solution ("air filters to help with mold")
And the research leads into the specific solution ("UV light air purifiers")
Most ecommerce websites focus on the last search term, the keyword related to the type of product, without putting too much into developing content for the first journey to get to that last keyword. The missed opportunity there is HUGE.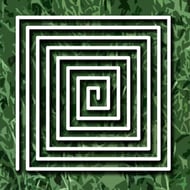 If you are an ecommerce site with a very small product line and small target audience, you may find that you're at a loss of what you would write about. Let's say you are a small supplier of outdoor solar lights. There is only so much content you can write about solar lights before your site gets boring and inflated. Instead of focusing on your product, focus on your target personas.
If you've done your homework and created personas for your website this should be easy. Let's say you are a small supplier of outdoor solar lights. Your target persona likes to be outdoors in their yard, relaxing and entertaining. That is a huge window of content opportunity! What can you write about for the yard? Maybe a post on mowing. The right was to mow. Let's call it: "Spiral or Row? What's the 'Right' Way to Mow Your Lawn?"
Turn Strangers into Customers
Your blog posts about the best way to mow a lawn is a huge hit and you're getting lots of social and organic traffic from people settling debates about lawn care. Now you need to take the next steps to convert that traffic.
1. Integrate a Special Offer to Collect Contact Info
Having a downloadable Seasonal Lawn Care Checklist or an ebook on Which Grass Types Are Best for Your Region can capture visitors' emails as they download your offer.
2. Link to Your Products
While you're talking about the benefits of which direction to mow, you'll want to make sure to mention that you should remove any lawn decorations such as their outdoor solar lights before mowing. It's a simple line with the text "outdoor solar lights" linked, not a big push for your products, but a subtle way to guide them over to your product listings. It's also a great internal link with strong anchor text.
3. Become BFFs
Your blog should have a nice big button to sign up for your newsletter. And your Facebook. And your Pinterest page. And your monthly outdoor BBQ event that you sponsor. Any follow up touch point should be encouraged.
4. Meet Their Friends
If you create great content that people are engaging with, they will share it and that can increase your audience. Those people can start to consume your content, build trust in your brand, and then already have you shortlisted when they're ready to purchase.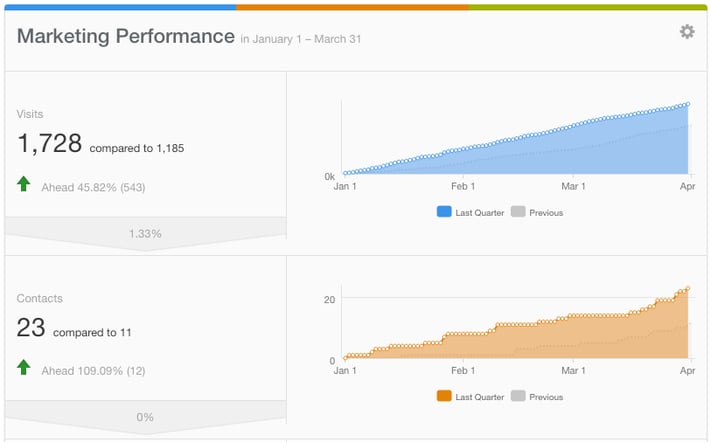 Actual results for a current client.
Delight Those Customers with Content
You brought people in and converted them, but the job is not over! Keep supplying good content to existing customers and they will continue to engage with your brand, share your content, and the whole cycle of content to sales gets repeated.
In the mean time you are also building up a resource of quality content and are establishing yourself and your company as an authoritative source for information. All that great content continues to exist on your website and bring in organic search traffic, and that's what inbound marketing is all about!