Addiction marketing is tough sometimes. Inbound marketing for addiction clinics allows you to reach your market in a more sensitive, less direct way than paid ads which can come across as pushy, invasive or insensitive. But what about straight up haters who just don't believe that addiction clinics work?
Inbound marketing works for that, too. What are some of the common concerns or frustrations that your hear from potential clients? "Rehab doesn't work", or "Rehab is just a money grab", or "Most people relapse after leaving rehab". The fact is that for some patients, rehab won't work, is a waste of money, and they will relapse. You know this and some of these patients probably know this before they even start their program (just as some people know they aren't going to stick to a diet before they start it). You can leverage this skepticism for your inbound marketing campaign.
Let's reflect on the HubSpot Buyer's Journey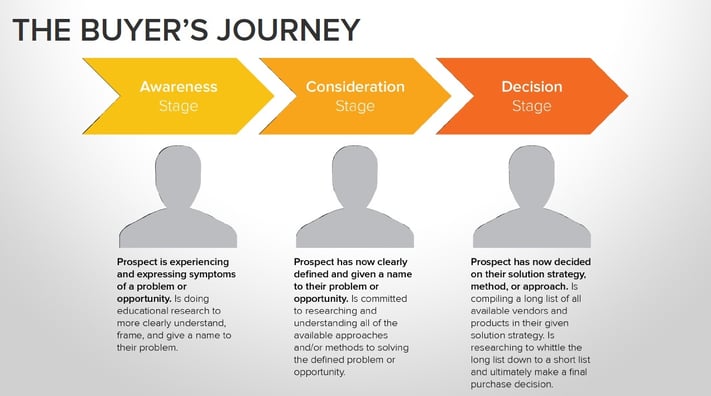 For most addiction clinic leads, you're going to be dealing with prospective clients, or their families, who are at the Decision Stage of the funnel. They know there is a problem, they know the solution, and they're trying to figure out which addiction treatment facility is the right fit. Hopefully, you've covered all that on your website already.
If you're an addiction clinic doing inbound marketing you've probably also covered off the top of the funnel "Awareness Stage" content as well; Top Signs of Addiction, Do I Have a Problem?, How to Talk to a Loved One About Addiction, etc.
But what about that middle section: the Consideration Stage. Is rehab right for me? Does rehab work? This is where you can leverage the content for rehab failure; "Why Rehab Doesn't Work", "Why You Keep Relapsing", "When Rehab is a Waste of Money", etc. As an addiction clinic you know WHY these are true for some people. Write about it! Gain awareness for some of the common issues patients and their families have with rehab and add those to your blog. The result is that you're going to generate content and gain visibility for keywords that you didn't have before, and you're providing content that is going to help convert prospective patients from the Consideration stage to Decision stage.

An added bonus: providing information to your prospective clients on common addiction treatment pitfalls will also provide them with the information on what needs to happen so that they CAN be successful in overcoming addiction.