Meticulosity is thrilled to announce that we've become a Magento Business Solution Partner.

Powering more than 250,000 brands worldwide, Magento is the most popular commerce platform in the world. They are committed to working only with partners that uphold the highest standards for customers, and we are proud to join that network of partners.
Of the announcement, our President, David Ward, said:
"We view this partnership as the culmination of our investment as developers and solution providers in the Magento ecosystem."
With a team of dedicated Magento developers and designers, and years of experience working with online retailers and custom Magento websites, our knowledge allows us to provide clients with tailored solutions to meet their specific needs.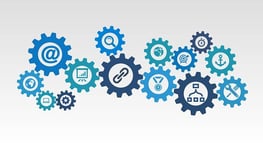 To learn more about our services, or to request a free consulation, contact us.
You can read the full press release here.