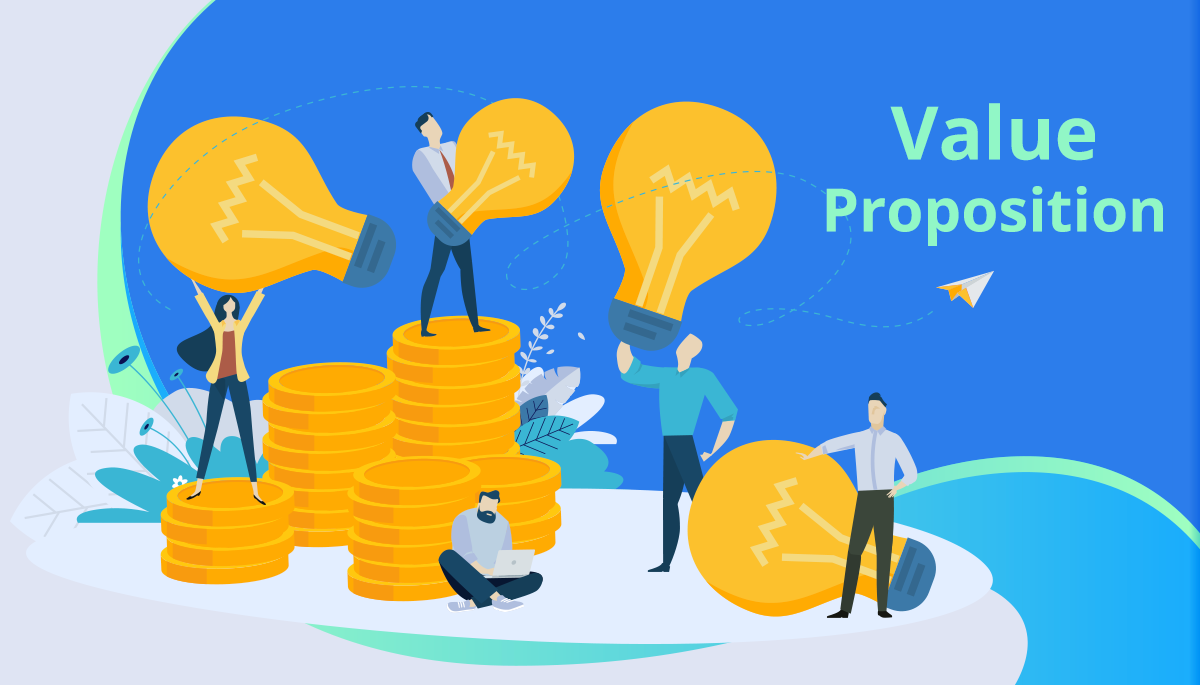 Growth needs to be an integral aspect of your business if it's going to thrive. Few companies consider the importance of a good value proposition in terms of their growth.
In fact, it's fair to say that many companies can't define their value nor have committed to a brand strategy.
FREE [Brand Strategy Guide] - Learn how to create a memorable brand, dominate competitors & grow better. Easy step-by-step Guide. Grab your Copy Now >
So, if you can't articulate your value…
Why would a consumer see value in what you do?
How might you rank in search engines?
Can you affect conversion rate?
How can you gain competitive advantage?
What is Value Proposition?
It's a statement for potential customers that summarizes why you're the right company to do business with. It's also the part of your marketing message that states the value your company promises to deliver.
In other interpretations it's also considered an extension of your positioning statement and meant to align marketing efforts with an effective value proposition. This has an added benefit as it will appeal to the consumer in the first stages of their buyer's journey by defining your company as a premium provider.
Why is it Important to Define Value Proposition?
If a consumer can't see your value, how can they trust you to deliver?
So, if they can't trust you, how can they buy from you?
If a consumer can't see your value, how can they recognize you as their clear choice?
So, if their choice isn't clear, why would they buy from you?
If a consumer can't see your value, how will they recognize you as a premium brand?
So, if you're not a premium brand, how can charge a premium price, keep from being undercut or differentiate yourself from competitors?
Reducing Prices Devalues your Proposition
It sounds deceptively easy to lower your pricing to win that job. Your competitors are doing it and taking customers away from you. Why not just follow suit?
The answer is simple. Lowering prices sets a dangerous precedent and irreversible tone with your target customer. That your service is not worth what you're asking and it will be hard if not impossible to raise your prices after the fact.
The Buyer Should Feel Confident You're a Premium Brand
In contrast, your value proposition should make the buyer feel good about your price and that they are getting the very best solution from you - after all you are the premium brand.
Most importantly, it should allow the buyer to know that with lower cost solutions comes a lower grade of service or quality and will gladly pay a premium.
Clearly, you have to define your value. Doing it right from the start will set better expectations as you engage.
Use Value Proposition in your Marketing Strategy
There are various methods for incorporating your value in a forward-looking marketing strategy. Read our Introduction to B2B Inbound Marketing for more tips on strategy development.
Value thrives on 3 defining factors.
Make it easy to understand
Have you ever read a mission statement that featured long sentences, elaborate phrases, and left you wondering what the business actually did? You could make the same mistake when defining your offer of value. In contrast, narrow down why the consumer should choose you in a simple sentence. Reinforce your message with subsequent statements, using simple language and drawing from your brand story.
Pick a primary selling point (niche)
Old school marketing strategy taught you to be all things to all customers - which is crazy! Value suggests there's one element that makes you stand out above the rest. Whether it's a concrete performance guarantee, a generous return policy, an ROI pledge, or a unique attribute, spell it out… be transparent.
Prove your value
If you have a stellar online rating, received an award, or have amassed a loyal social media following, be proud of your accomplishments (humbly). By sharing your success the buyer will see they're in good hands and feel part of an award-winning or growing team.
How to Create a Unique Value Proposition
Frequently, firms entrust experts with this step. Not a bad idea given the size of the requirement.
While it's possible for companies to narrow down their value, putting it into a polished package that appeals to your buyer is not quite as simple. For starters, you need to first capture the essence of what's most important to prospect, then show the value and finally be able to back up your statements.
Value Proposition Examples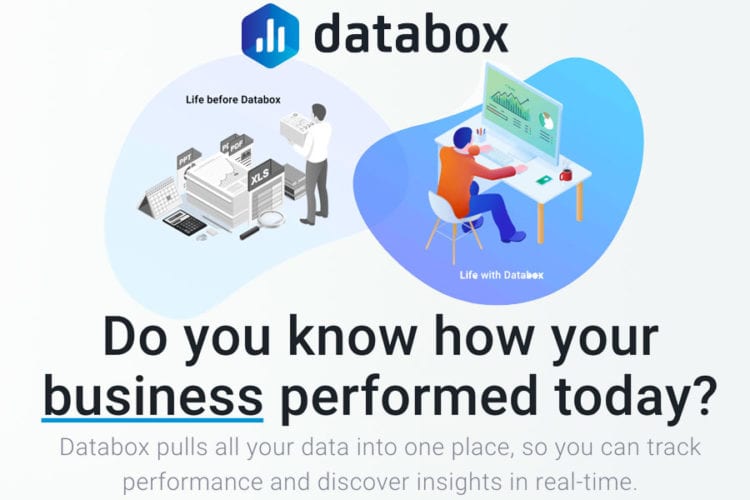 Product: Custom data/KPI dashboards.
Target market: Businesses and agencies that need to create custom reporting dashboards for themselves or clients.
Primary benefit: Visualize and track KPI performance.
What makes this value proposition unique? Track KPI performance from various data sources all in one place.
---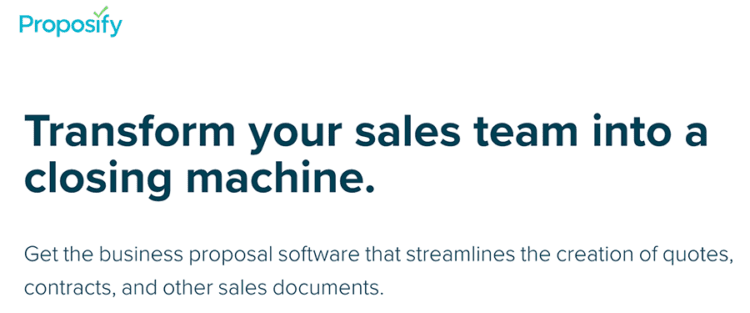 Product: Proposal software.
Target market: Small business owners and people who need to create slick proposals.
Primary benefit: Streamlines the proposal writing process.
What makes this value proposition unique? The focus on transforming sales and who doesn't want more of that.
Value Proposition Template
A great value proposition should be a finely crafted, clear, and concise statement reflecting the essence and value your company will give to your ideal customer.
The value proposition outline:
Who's your ideal customer?
Why should the customer buy from you?
What are you selling?
Use the outline model below as a template for building your own compelling value proposition.
Tip: Be as specific and targeted to your audience as possible. Don't use adjectives, broad terms nor conjecture. Where possible, substantiate your claims with social proof such as third-party metrics, case studies, and testimonials.
For/Helps [ideal customer] who [need / requirement / challenge / pain point] , our [product / service / solution] is [product category] that [benefits statement] to [desired outcome] .
Example:
For non-technical salespeople who struggle to generate new leads, our Sales Hub software is an
enterprise CRM solution
that maximizes the entire sales pipeline to boost your customer acquisition.