If you've ever gone through a web design or re-design project, you know it has it's pitfalls even if you had a great experience. The main problem is that you are pressured to come up with everything you'll need for your website until you can afford to re-design again in 2-3 years. On top of that, you may know some or all of your current website's shortcomings - but once you re-launch, you're sure to find things you didn't think of. Finally, only part of the project is data-driven - you know what you think you need now - but once the site launches, it's on it's own. Enter Growth-Driven Design, the solution to these problems...
Growth-Driven Design is a departure from the traditional web design project. It doesn't have a finite start and finish - instead, it focuses on continual improvement using real data to refine and improve your site over time. What's more, if you already practice Inbound Marketing, then you may understand the benefits quickly and see how it plays into your entire sales strategy!
A traditional project works something like this:
Define goals for the new website,
Develop hypothesis on how to achieve those goals,
Create wireframes,
Create new designs,
Integrate designs into CMS or ecommerce platform,
Launch the new website.
Then... most times you walk away and get back to work and for the most part ignore your site for another 2-3 years.
Growth-Driven Design is organic - like your business, marketing, and sales teams. Instead of looking at your website redesign ad a finite project, we look at your website as a living, breathing, sales machine that needs constant data-driven refinement and improvement to increase conversions and leads for your organization.
Growth-Driven Design looks like this: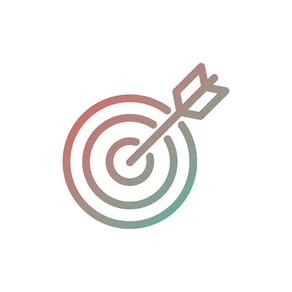 We establish baseline goals and absolute must-haves for your new website.
We develop a plan to accomplish those goals with a minimal "launch-pad" website;
We wireframe and create a new design based on those goals,
Your launch-pad website goes live,
We then enter a cycle of continual improvement, refining the design, calls-to-action, content, messaging, and more - all based on real visitor data.
So like a traditional project, you do "relaunch" a new design, but it is usually a smaller undertaking because we know we're going to improve it over time.
Then - and here's the key point of GDD, we look at actual visitor data and improve the site over time. Maybe we use tools like heat mapping to see where visitors are loosing focus. Or, maybe we get data showing that our CTAs are not effective enough. Whatever we find, we improve: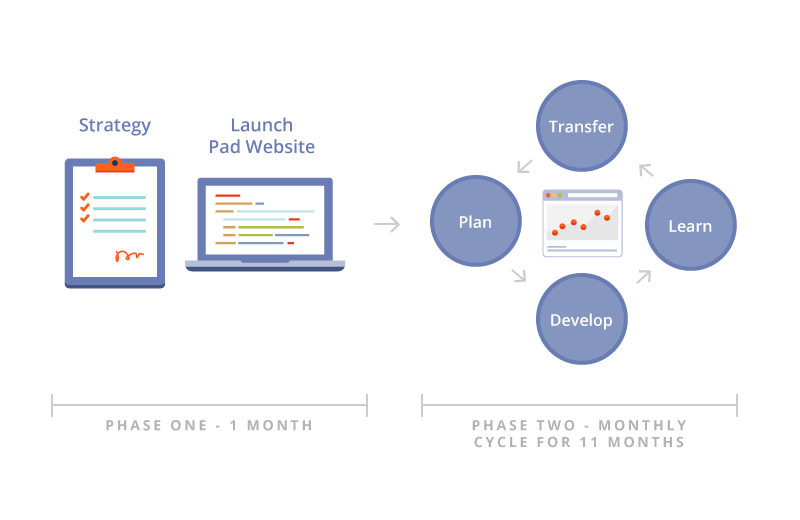 Growth-Driven Design is particularly exciting because it addresses so many pitfalls in the traditional web design project approach, and also plays perfectly into a company that practices Inbound Marketing because it ties all your efforts together.