Blockchain Crypto, & Fintech Digital Marketing
Drive qualified traffic and build your user base, find investors, take your ICO live, and easily introduce your complex FinTech product or service to the masses.
Let us help you market your solution to users, buyers, and investors.
FinTech, cryptocurrencies, and blockchain technologies are clearly poised to disrupt nearly every industry and completely change the way we think about the application of technology. However, the biggest problem facing high-tech disruptive technologies is explaining and marketing your ideas to people who aren't innovators like you.
Meticulosity has years of experience in making the complex simple. Our clients include manufacturers, oil refinery applications, international copyright issues and professional specialists whose job descriptions read like legal text. Yet, we are able to take these specialists and complex applications and present them in a way that helps them reach a wide audience who doesn't yet know that they need these products and services, then to guide them through the conversion funnel to facilitate leads and sales.
Our team can understand your differentiating factors at every layer of the marketing growth stack to enable you to stand out in an ever-crowding market and help you get to the gold-rush before the party is over.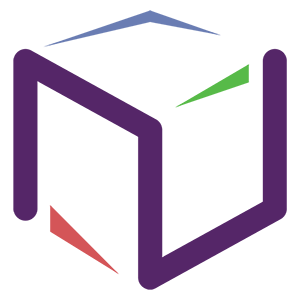 Digital Marketing Strategy
We will help define your marketing goals and formulate a successful strategy to reach KPIs, ICOs, and exit strategies.

Technical SEO
We'll make sure people are finding your site within the ever-growing FinTech market.

Website Design
Meticulosity can design and develop an attractive website that will enable us to execute your marketing strategy.

SEM
Reach more qualified users through AdWords, social media ads, and other PPC & remarketing advertising.

Content Marketing
We can build compelling content around your different personas to drive users or investment opportunities.

Inbound Marketing
Tap the full marketing growth stack to accelerate your marketing efforts with a cohesive digital strategy.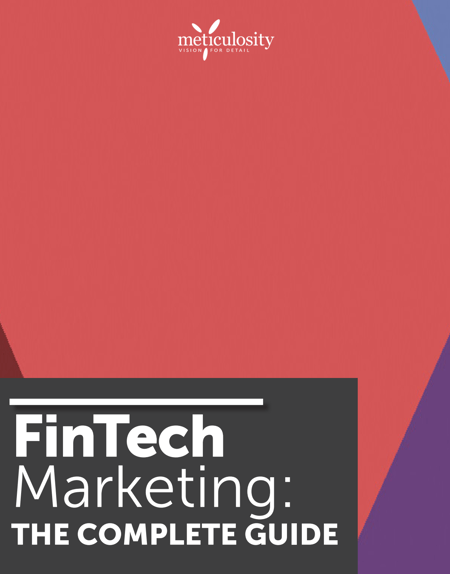 Fintech marketing: The Complete Guide
Driving qualified traffic to build your user base, find investors, take your ICO live, and explain your complex FinTech product or service in a comprehensible way to the masses is no small task. FinTech Marketing is how you turn complete strangers into loyal users, customers, and even evangelists.
From PPC management to search engine optimization; from content planning to dedicated social media advertising; our proven processes suit the innovative nature of FinTech and blockchain technologies. Our global team of experts is dedicated to providing qualified leads and increasing conversion for our clients. We're also dedicated to helping you start out in FinTech Marketing, which is why we've made this guide.
Bookmark this page and come back to this page any time you need to refresh your campaigns.
What is Inbound FinTech Marketing?
Inbound FinTech Marketing is focused on attracting potential customers, users and investors through relevant, timely and useful content value at every stage of the customer's journey to a purchase, investment, ICO or sign-up.
By concentrating on potential inbound customers, and on people already seeking a solution to a problem or challenge they have (although they might not know what that solution is yet, or even the problem), you're not fighting for attention in the same way as traditional "outbound" marketing.
If your content is useful it will attract qualified leads who trust your brand and, if you nurture them, will (on average) make 47% larger purchases. Inbound FinTech marketing is much more effective than traditional marketing methods and is the best way to turn strangers into customers, users and promoters of your product.
81% of shoppers conduct online research before making big purchases
Inbound Marketing can double your average website conversion rates
Educational content can increase conversion by up to 131%
Customers spend 50% of their time online engaging with custom content
Technical Expertise
In order to effectively market your product or service, your audience needs to understand it. Meticulosity works within highly-technical verticals and can communicate your differentiators to your audience in their own terms.




How to Use Inbound FinTech Marketing to Attract Customers, Users or Investors
Inbound marketing has a particular focus on content creation and curation through blogs, social media, and pillar pages or eBooks, along with search engine optimization (SEO) and search engine marketing (SEM). The key to Inbound marketing is offering timely and useful content to potential customers, and to do this you must understand the phases of Inbound marketing as they relate to your potential leads.
Buyer Personas
Before doing anything, creating buyer personas for your potential customers is a must. Buyer personas are semi-fictional representations of your ideal customers written down in a concise profile that allows you to understand who they are, what their goals are, and what problem or challenge they have that you can solve.
While you're making these, don't forget to create negative buyer personas too. These are personas of people that, for whatever reason, you don't want to attract to your product – which is helpful if there are certain people or markets that you can't service. By having both positive and negative buyer personas you can narrow down your audience and focus on providing them with highly relevant content. From these personas, you can create a GamePlan, which will form the backbone of your marketing campaigns.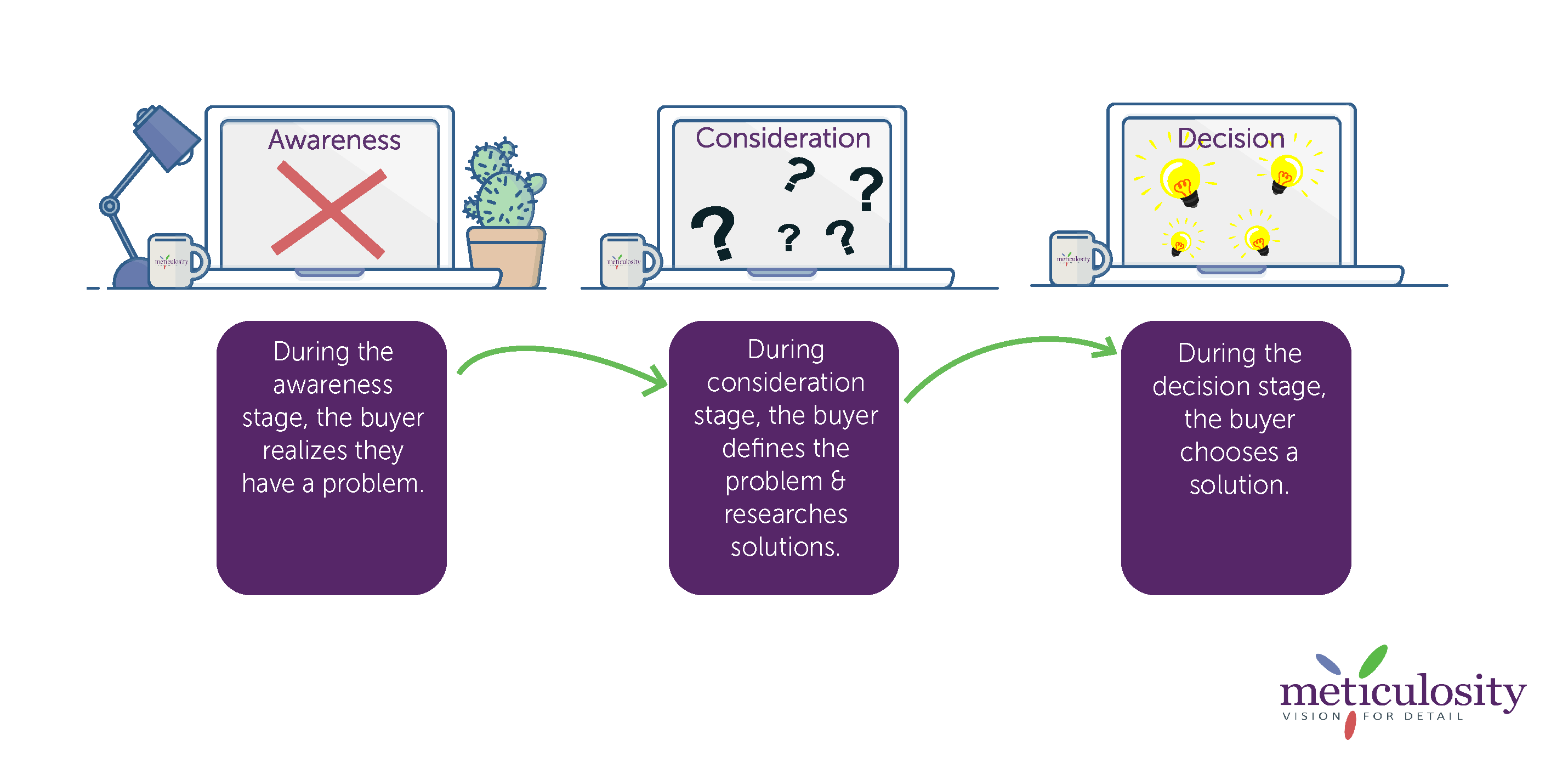 The Inbound Buyer's Journey
Every buyer online goes through the same journey before purchasing a product, investing, or signing up to a service. The Buyer's Journey is a way to represent this, and allow you to consider your content offering at each stage and to intertwine this with the four phases of Inbound Marketing. The stages are: Awareness, Consideration, Decision.
Creating content for each stage of the process is essential to attract visitors and convert them into clients. Having a team on hand to do the right research to identify which content is most valuable at each stage of the Buyer's Journey will make your campaigns much more effective.
Inbound Experts
Unlike traditional marketing agencies, Meticulosity's roots are in full digital marketing. We are a Certified HubSpot Platinum Partner, the leader in Inbound Marketing and Automation.
Four Phases of Inbound FinTech Marketing
Using the four phases of Inbound FinTech Marketing you can successfully attract users, customers, and investors to your FinTech company by offering them timely and relevant content.
Attract
Develop and execute a content strategy informed by your buyer's challenges or problems.
Convert
Start conversations with your leads using emails, forms, and even text messages - depending on their preference.
Close
Nurturing your leads is important to transform them into customers - the more nurturing the better.
Delight
The more you deliver exceptional offers, content, and positive interactions, the longer they will stay and help your grow further.
How to Kill It With Inbound FinTech Marketing
The world of Inbound marketing moves at lightning speed – and that includes FinTech Marketing. Part of increasing your qualified leads, ROI and ultimately improving your bottom line is all about staying up-to-date with current trends and changes in regulations when it comes to digital marketing.
For us, this means is dedicating time in our week to researching changes to Google AdWords, Google Analytics, and the search engine optimization landscape alongside the current state of social networking platforms, email providers, and web platforms. To effectively deploy an inbound FinTech marketing strategy, you need to have expert knowledge of inbound marketing alongside a creative mind. Here are some areas you can start to focus on today to really take your FinTech marketing to the next level:
Email
People, on average, receive over 121 emails a day but despite this email still has a powerful ROI at 122% and is an essential part of any content strategy. Email marketing is a skill set in itself that's important to master but when you're starting out some key areas to focus on include:
Customization:

Personalized images and text can work like a charm in email marketing. Emails with personalized subject lines are 26% more likely to be opened

, and marketers see an average

increase of 20% in sales when using personalized experiences

. Airbnb

use this all the time

to create visually stunning emails that are widely shared on social media.

Regulation:

Email marketing isn't just about knowing how to capture attention and increase conversions, knowing the regulations put in place by various bodies is just as important – especially if you want to avoid being categorized as spam. Rules for email marketing can include anything from how to place a physical address to opt out rules

.

Nurturing: Don't try to sell all the time. Offer helpful content that people can use and then will gently move them down the funnel.
Social
A third of the entire world uses social networks regularly so it's important not to ignore social media platforms in any campaign you produce. Online adults aged 18-34 are most likely follow a brand via social networking (95%). If one or more of your buyer personas includes a profile of a millennial, how you handle your brand on social media truly matters.
Blog
Content creation is the backbone of Inbound FinTech Marketing. Not only will this help potential users, investors and customers trust you and what you're all about – it helps them actually find you in the first place since fresh content influences search engine rankings.
So, what should you blog about? A blog can be used for updating your users, but it's also a perfect way to connect with new potential customers, investors, or users before they really know you. This is where you can place informative and educational content to engender trust with strangers and turn them into your biggest fans. Trust is a key component in any purchase or sign-up – the simple act of placing reviews on your site can decrease cart abandonment by 67% – so ignoring the creation of educational or useful content is something you do at your own risk.
Producing evergreen content – content that never grows old – is also a great thing to focus on with blog posts but we'll touch more on that in SEO. In the blockchain world some good blogs to keep an eye on include zcash, cryptokittyworld, and ripple.
SEO
Search engine optimization is a key part of your marketing strategy. In 2017, Google accounted for over 79% of all global desktop search traffic, followed by Bing at 7.27%, Baidu at 6.55% and Yahoo at 5.06%. Handling 63,000 searches a second, search engine traffic is a valuable part of any plan you put together.
Some things to focus on include:
Evergreen content:

Evergreen content works well, in fact some report increasing their traffic by 1800% over a period of 14 months as a result of producing content that's relevant for a long period of time. Why does it increase traffic? Useful evergreen content doesn't lose its relevancy over time, meaning your content continues to influence your search rankings over years and not weeks or months. Because it stays relevant for longer it can influence your domain authority more than a transient piece of content might.
Informational content: People turn to Google to as Who, Where, What, When, Why and How. Having those answers will get more people to your site. Make sure you focus on content that you can then nurture to convert into leads.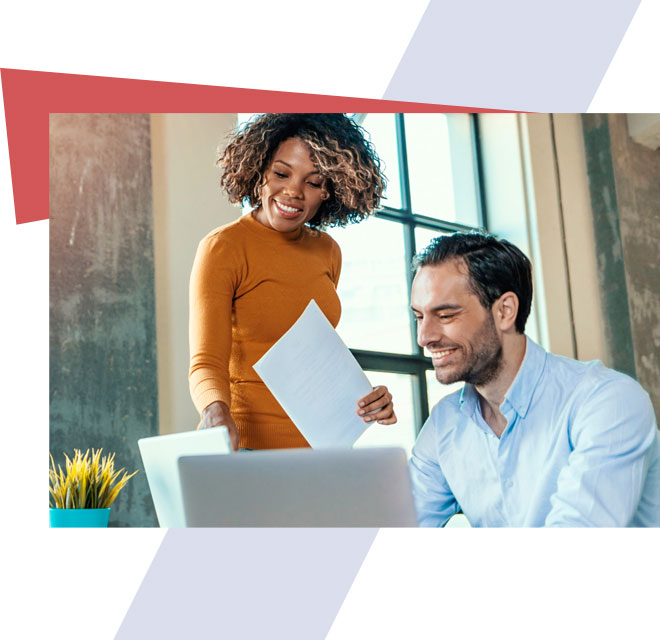 What Makes Us Different?
We're not just tech savvy, we're FinTech savvy
Our digital agency specializes in Inbound marketing for blockchain and FinTech – or what we call "blocketing." From PPC management to search engine optimization; from content planning to dedicated social media advertising; our proven processes suit the innovative nature of FinTech and Blockchain technologies.

Our global team of experts is dedicated to providing qualified leads and increasing conversion for our clients.
Meticulosity: Vision for Detail
Creating Useful Images and Diagrams
A picture is worth a thousand words, and in FinTech Marketing, a diagram or infographic might be worth as much as 323X more than that. Studies have found that people following directions with text and illustrations do 323% better than people following directions without illustrations, so if your blockchain or FinTech product requires users following direction you're going to need to produce illustrations.
Even before that, when you're trying to attract new people, it's important to use infographics and images. In particular, infographics are "liked" and shared on social media 3X more than other any other type of content. This makes infographics great tools for spreading brand awareness.
When used on a site, infographics and diagrams can be a great way of increasing time spent on a page and conveying information. Your audience are skim-readers so informative images are a great way of making sure messages stick. Eye-tracking studies show that when information carrying images are relevant to a webpage, readers spend more time looking at the images than they do reading text on the page.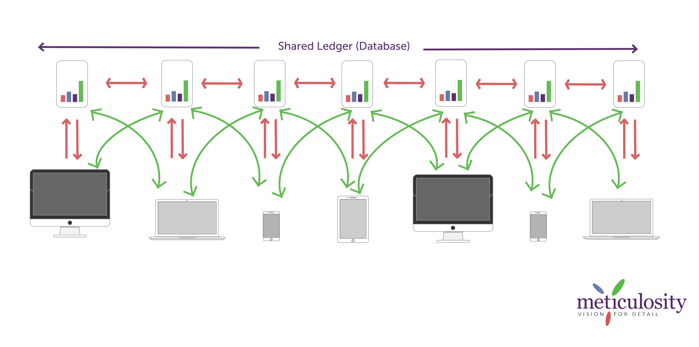 Are You Ready?
If you're ready to increase visits, leads and drive conversions for your blockchain company with Inbound Marketing, we're ready to help. Contact Us today for more information on how Meticulosity can help your business grow.
Ready to find out more? Let's chat.
Let us help you stand out in a crowded market.