PPC Management
Online Advertising
Even if you have the best organic traffic possible through meticulous search engine optimization, and a solid overall digital marketing strategy, there's still a finite number of searches and keyword phrases you can be #1 on.

We believe a targeted, well conceived online advertising plan involving Google AdWords, Bing, Facebook, LinkedIn, Amazon, and more can help fill in those gaps to supplement your traffic and reach.

Better strategy begets better results.
Our team has managed millions in PPC and SEM and can help you too:
Step 1
Consultation & Strategy
We will design and execute your PPC strategy from start to finish. During our initial consultation, we:
Analyze your organization's goals
Customer acquisition
Lead generation
Sales
Branding
Perform a budget analysis
Total budget vs. daily budget
Current online sales profit margins
Pay-per-click maximum
Perform a competitive analysis
Finalize our PPC strategy
Step 2
Implementation
After our inital consultation, we get to work. As an official Google Partner, we not only bring our experience, but also the full resources of our dedicated partner team from Google. During implementation, we will:
Establish Google and Microsoft Ad Center Accounts in Your Name
Develop Keywords

Specific Phrases
Localization
Products
Prices
Etc.

Develop Ads

Create Ad Category/Themes
Ad Copy
Ad Variation

Develop Ad Groups

Search Results
Content Networks

Prepare Visitor/Data Tracking
Typically, your first campaign starts with Google AdWords, and then we expand to Microsoft AdCenter, Yahoo!, Facebook, Amazon, or other appropriate properties once your keywords and ads are trial tested on AdWords. Using a trial to optimize your campaign before expanding it to other venues eliminates waste of your advertising budget. Once your first trial PPC campaign is implemented, we monitor and manage it to maximize the click-through and conversion.
Step 3
Maximizing ROI
For the first 90 days, we:
Collect Data On Your Ads

Ad/Group Impressions
Keywords
Clicks
Average/Maximum Cost-Per-Click
Ad Position

Optimize Campaigns As Needed

Keyword Success/Failure
Add/Delete As Needed
Expand/Contract Generalization or Broadness
Average/Maximum Cost-Per-Click
Bid High When Profitable, Lower CPC When Overpaying
Landing Pages
Localization/Geo-targeting
Daily Budget

Optimize Conversions
Expand to Other Properties
Clicks to Conversions
Once all of your campaigns are fine-tuned and performing, we continue to monitor your campaigns individually and perform the necessary maintenance to insure we are meeting or exceeding your PPC goals. We will work with you organically as your business grows and new online marketing channels develop.

* These are actual results of one of our customers - over a 10x revenue ROI per dollar spent!
Peer Recognition
Award Winning Agency
Our growth-driven design, development expertise and results-oriented marketing rank us at the top of our industry.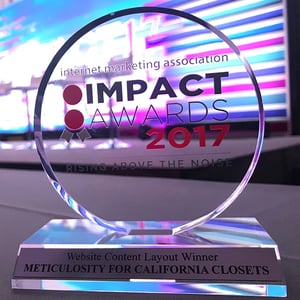 Internet Marketing Association Impact Award
2017
California Closets engaged industry leaders McCann and Meticulosity to create a new website that was awarded an IMPACT award.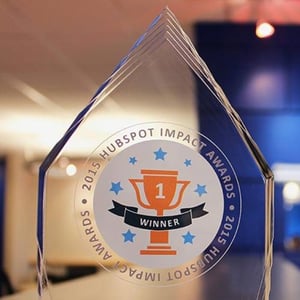 HubSpot Impact Award for Growth-Driven Design
2016
The Growth-Driven Design Award honors a HubSpot Partner agency that is making the biggest client impact using the Growth-Driven Design model.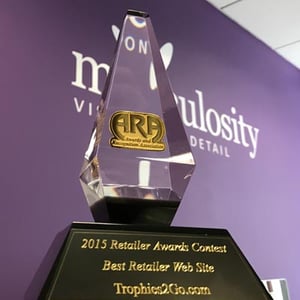 ARA Best Retailer Web Site
2015
Industry peers vote on who receives the awards. Our client, Trophies2Go.com, won the 2015 Web Site of the Year for Meticulosity's Magento-powered website.
Our Clients
Working With The Best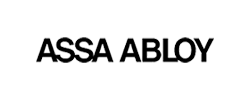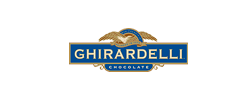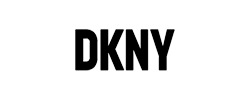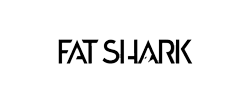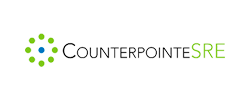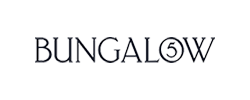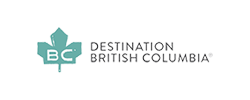 Ready to get started?
Let's do something great together.
Augment your marketing team's bench with our end-to-end inbound and digital solutions. Fill out this form and someone from our Solutions Team will be in touch within a few days.