I spend a lot of my downtime reading industry blogs and news sites. Exciting, right? I thought it might be useful to share some of the best ecommerce blog and news sites that I read all the time.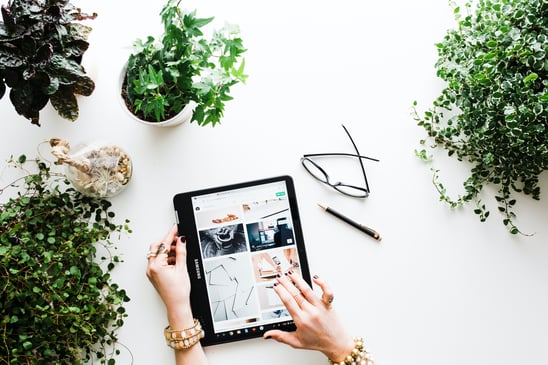 While it may not sound exciting, catching up on trends and best practices when I'm not working gives me a chance to hone my craft instead of wasting time on Facebook (though I do post the occasional selfie). Here are a few of my favorites (and why):
Practical Ecommerce
Practical Ecommerce is my favorite. They have great writers, choose good topics, and then they back up a lot of what they write about with data. As a data guy myself, I love that. Additionally, they write about a really wide range of topics that someone who either provides ecommerce consulting (like me) or who might be a VP of ecommerce can really drink up. They cover conversion optimization, different software platforms, social media, paid advertising, and everything else in the context of ecommerce. It's a great site to learn stuff.
Internet Retailer
Internet Retailer is a fairly large player in the ecommerce space (with their popular yearly conventions and such) - so it's expected they'd be a good resource. However, they're a bit more brand and trend-focused rather then on reader education. If you want to find out what Amazon or Neiman Marcus is up to with their ecommerce businesses, then this is a great resource. Probably my favorite place on the site is their Trends & Data section, where they serve up all kinds of great charts and data on ecommerce.
B2C
B2C, or Business 2 Community, is another go-to site for me. They create a lot of content that's not always specifically ecommerce-only - but a large smattering of their articles are on useful topics like conversion optimization, social media, email marketing, SEO, and other useful topics. If you follow me on Twitter, a good percentage of my curated content is from B2C.
Inbound.org
Inbound is a HubSpot property, so you're going to find a lot of the content there is Inbound Marketing-centric. However, even though the entire Inbound Marketing framework might not apply to every or all ecommerce businesses, you can learn a lot about the buyer's decision process, personalized marketing, conversion optimization, and all other kinds of great stuff that you can apply directly to your ecommerce site.
Mashable
I'll finish up with another site you might not think of as an ecommerce resource right away - Mashable - however, they post a lot of cutting edge trends on topics like social media, mobile adoption, and other stuff you need to stay on top of to be ahead of your competitors. The quality of their writing is 2nd to none and they often back things up with data too.