Your innovative FinTech service or product could revolutionize the world but it doesn't mean much if nobody's heard of it. Here's a look at how Inbound Marketing is more relevant than ever when it comes to blockchain services in the face of recent changes to regulation within the online advertising industry.
You probably already know ramping up your marketing efforts is the only way your remarkable site is going to get traction online, but in the face of recent changes to Google, Facebook, and even Twitter many are at a loss as to what exactly they can do. It might seem like cryptocurrency and ICO ads are banned practically everywhere these days. The FinTech advertising sphere is certainly heavily regulated. So, what's a FinTech company to do in an industry that's becoming increasingly regulated? The answer is inbound marketing.
What is Inbound Marketing
Inbound FinTech Marketing is a marketing methodology focused on attracting potential customers, users and investors through relevant, timely and useful content that has value at every stage of the customer's journey. From initial interaction to purchase, investment, ICO or sign-up, the focus is on making sure you become something visitors to your site can't live without. In contrast to traditional "outbound" marketing, you're not just fighting for attention in a sea of irrelevant content on the web but rather you're offering solutions to people who already have an issue or challenge they're looking to solve.
If your content is useful it can and will attract qualified leads who will trust your brand. Nurturing these leads can also increase your sales since a nurtured lead will (on average) make 47% larger purchases. Inbound FinTech marketing is much more effective than traditional marketing methods and is the best way to turn strangers into customers, users and promoters of your product.
The best part? Inbound marketing doesn't need to be reliant on any one platform or any one type of online marketing, and the only one platform it pushes all your potential leads to is your website. Facebook could shut down tomorrow, and this wouldn't make too big of a difference to your approach because inbound marketing is also incredibly agile and able to flex with changes in platforms, people, and within industries.
How to Flourish in the Face of Increasing Regulation
Advertising online through paid social or search is only one part of an incredibly effective process when it comes to inbound marketing. If you're doing Inbound FinTech Marketing right, Google banning ICO ads or Facebook cracking down on financial technology promotions shouldn't scare you – maybe your ideal customers aren't even on these platforms anyway (one particular facet of inbound marketing is figuring out exactly who your ideal customers are using buyer personas and knowing exactly where they look for information online). Beyond paid search and social, don't ignore organic posts, and search engine optimization. There's a lot to be said for properly optimized sites, since this is something few do well, and is basically a free way to increase traffic to your site. Finally, if you're serious about seeing results consider bringing in an agency – either to do the ground and execution work for you to work with your team to produce worthwhile results.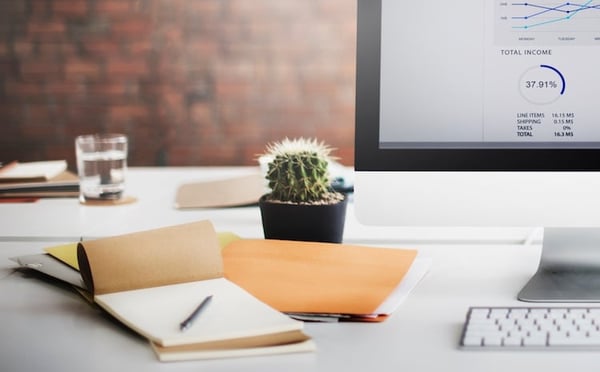 Finding the Right Inbound Agency
Looking for the right agency can be tricky if you don't know exactly what you want. Here are a few things you should look out for:
Savvy: Don't just find an agency who know technology and marketing, find and agency who are FinTech savvy. Bonus points if they have a highly technical team of developers who work hand-in-hand with the marketers to ensure everything they produce exceeds your expectations when it comes to form and function.
Agile: The world of FinTech and blockchain is still relatively new so finding an agency who are agile, able to shift on a dime, and are keeping up with the ever-shifting industry is going to be paramount to the success of your marketing.
Experts in regulated markets: FinTech and blockchain aren't the only heavily regulated industries when it comes to placing ads online with the likes of Google, Facebook, and Twitter. There are many other industries that are regulated too. If you want to find an agency who can do Inbound FinTech Marketing justice for your company, find one that knows how to create content in a heavily regulated environment.
Find Someone Meticulous
At Meticulosity we have over 100 years of combined experience in website development and marketing for ecommerce. We've worked in industries that are heavily regulated online which means we know a thing or two about how to flourish when it seems like your brand is being roadblocked from every angle.