Google Ads: News, Updates & Announcements
Google Ads (formerly AdWords) has been stirring up the digital marketing sector since its inception. The new Ads features update announced recently, is said to be the biggest in fifteen-year history.
Digital advertising demands continue to trend towards the need for responsive mobile search capacity. In order to satisfy these needs, the latest product updates give internet marketers tools to help maximize their advertising sphere of influence.
The newest updates offer:
More Text Ad Capacity (Expanded Text Ads)
Better Device Bidding Capability
Highly Responsive Ads
The Right Tools For The Job
Room to Grow - (Expanded Text Capacity) Answering the cry of "Don't box me in!", Google's marketing tools will now allow more space for text. Furthermore, Google now offers advertisers the ability, and space, to write two separate 30 character headlines, in addition to one-80 character meta description. With the addition of up to 50% additional ad space, advertisers everywhere are rejoicing. It also equals better ad quality and more effective ad results.
Taking All Bids - (Bidding Capability) Whether your target audience connects with you from their home computer, mobile tablet, smartphone, or laptop, having the capability to set individual bids adjustments just got easier. In the near future, you will also be able to utilize Google's Smart Bidding platform for goal-oriented CPAs for individual devices.
Highly Adaptable - (Responsive Ads) Another new enhancement is the inclusion of a higher level of ad responsiveness. By ensuring an almost intuitive ability to adjust and adapt, your ads effortlessly work on Google's Display Network, a platform that hosts over two million client accounts. Better responsiveness equates to better conversions rates.
PPC Lead Generation: How to Get More Quality Leads
Latest Google Ads Updates Summary
They announced many updates during the Google Marketing Live 2019 Event! If you weren't there, we can say that all in attendance were shocked and didn't expect all the Google Ads goodies.
In standard Google fashion keeping us all on our toes, they've already reported many of the critical updates they'll release to the Ads Platform this year.
Latest Ads Features
At the Google event, they covered the importance of privacy and the new forward initiatives for Google and announced Major new ads platform features important for all digital marketers.
Let's cover some of the most important where we feel it will have the greatest potential impact for those advertising with Google Ads.
Inside the discovery feed there's new discovery ads format.
For the #1 position on mobile - gallery ads uses images in search.
Repurposing longer videos into short video ads.
Google Shopping has been re-imagined.
Google showcase ads now have better reach.
Google Shopping ads can now benefit from aggregate retail partner budgets.
Deep linking allows for better in-app tracking of conversions.
Humans & Googles AI work better with smart bidding controls.
Googles site for all Ads features & announcements.
Over to You
The newest Google Ads updates and features offer search engine marketers the kinds of tools they have been asking for.
The inclusion of a well-designed, more effective suite of platform tools means that today's internet advertisers are better equipped to meet, and actively engage, a broader audience, right where they work and play.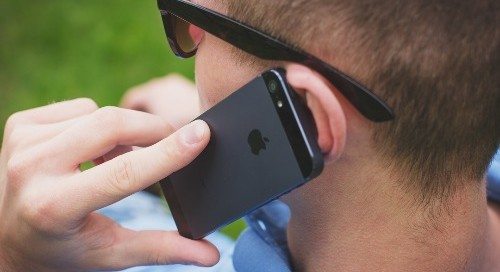 Ads that are highly responsive are accessible from multiple device platforms AND have enough text space to accurately show potential customers what your business has to offer, tend to result in a highly effective, highly profitable marketing campaign.
Your advertising efforts have enormous potential to either be an enhancement or a detriment to the online success of your business. Choose your marketing tools wisely. Familiarize yourself with the process of search engine optimization then use effective keywords to attract customers. Thanks to the newest updates, online marketing just got a little easier.