In a recent study by Fluent has found that Google Maps is the favorite mapping app for both iPhone and Android users with nearly 70% of the market share. Apple maps is reportedly only used by 13% of iPhone users.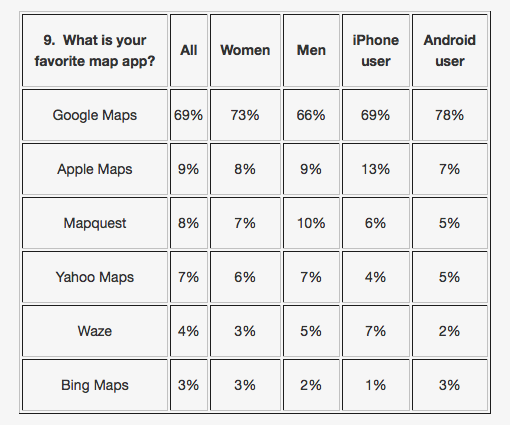 This is contrary to what Apple says with Apple CEO Tim Cook saying last year that Apple maps were being used 3.5x more than "the next leading mapping app" (Google Maps) on the iPhone (SEL). If you compare the two, some regions are pretty well mapped, but others could use a little more attention. Such as the maps below where Apple has some of the streets off land and into the ocean.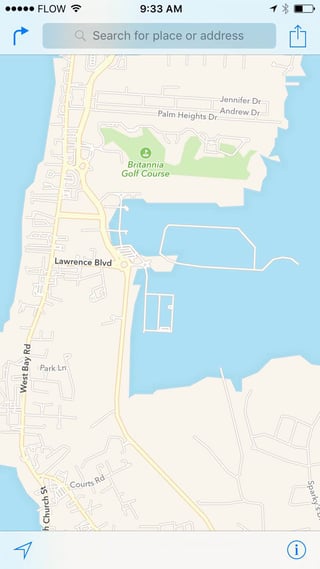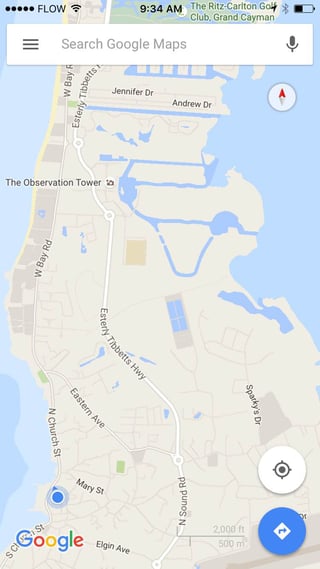 But this post is not about who has the better map. It's about what you're going to do now that you know that 70% of mobile map app users are reportedly using Google maps.
Go to Google Maps and search for your business. Does it come up? Is the info correct?
Do a search for your company type ("spa", "addiction clinic", "fertility clinic", etc.) and see what comes up. Are you in the listings? Which of your competitors are taking those top spots?
Review your Google+ page. Is the information on it correct? Do you need to change any pictures? Are there reviews that need attention?
Because Google Maps are getting used more than Apple Maps, you need to make sure your business puts it's best foot forward when people see your Google Map listings. Make sure you are regularly monitoring your Google My Business page and Google+ page for new reviews, layout changes, and changes to your business information. If Google map listings have you overwhelmed, contact us.