Social media is a great way to reach your customers. It's also a great way to get people talking about your company. But when you're just starting out, it can be hard to know how to make the most of your social media presence.
Let's take a look at the different social media platforms that are available, when to use which platform, and how to use social media effectively for your business.
Which Social Media Platforms to Use

Your business does not have to be on every single social media platform. The social media platforms that you should use for your business will depend on your target audience, the type of content you want to share, and your overall marketing goals.

Here's a brief rundown on when to use which social media platform.
Facebook
Facebook is a great platform for small businesses, as it allows them to create a page and connect with customers, share updates, and post promotions.

Facebook is the most popular social media network for men and women aged 35-44
Twitter
Twitter is a good platform for businesses that want to share short, timely updates, such as news and events.

38.5% of Twitter users are between the ages of 25-34.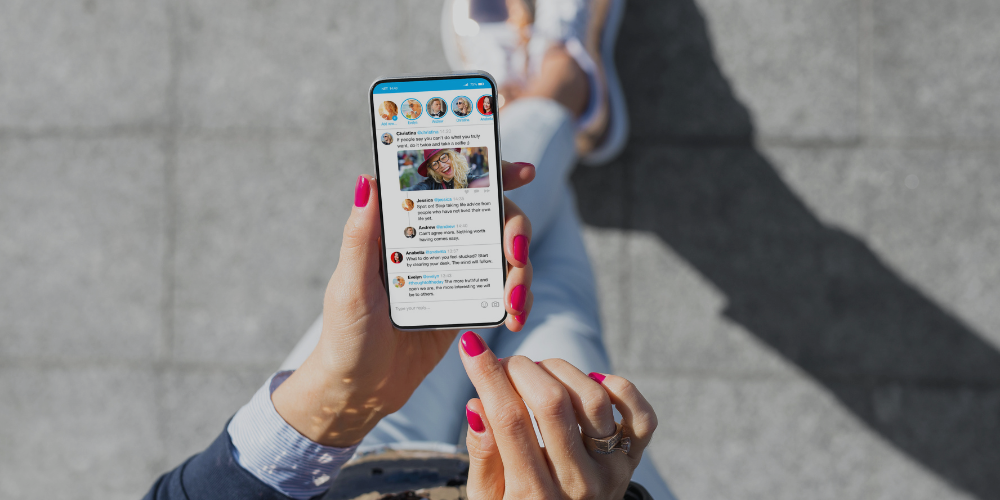 LinkedIn
LinkedIn is ideal for B2B businesses, recruitment and professional networking.
60% of LinkedIn users worldwide were between the ages of 25 and 34 years old.
Instagram
Instagram is a great place to share visual content, including photos, graphics, and videos. It's also a great platform for building a relationship with your followers, and showing them what goes on behind-the-scenes.

30.1% of Instagram users are 18-24 years old, and 31.5% are 25-34 years old.
TikTok
TikTok is the newest platform on this list, and is growing at a rapid pace. TikTok is a great platform to share short-form video content that is entertaining or educational.
It's also ideal for reaching younger audiences, as 25% of TikTok users are between the ages of 10-19, and 22% are 20-29.
Pinterest
Pinterest works well for businesses that want to share visual content, such as home decor, DIY projects, and recipes.

YouTube: YouTube is useful for businesses that want to share longer-form video content, such as tutorials, demonstrations, and product reviews.
Nearly 77% of Pinterest users are women, but the age demographics are all across the board, showing that people of all ages love Pinterest.
38% of Pinterest users are between the ages of 50 and 65, 34% are aged 30-49, and 32% are aged 18-29.
Best Practices for Social Media
There is no rule book for social media, but there are some practices that you can implement to ensure you get the most out of social media.
1. Determine a social media strategy - Research your audience, and which social media platforms they use. Set clear goals, and how you will achieve them. Then determine your content strategy. What type of content will you post, and how often?

2. Nurture your audience - Seek to build relationships with your followers, who could turn into customers. Focus on gaining the right followers, rather than the most followers. In the world of social media, quality is more important than quantity.

3. Create valuable content - Consider how you can create content to help your followers. Your visual content should be high-quality, to make your brand look professional and reputable.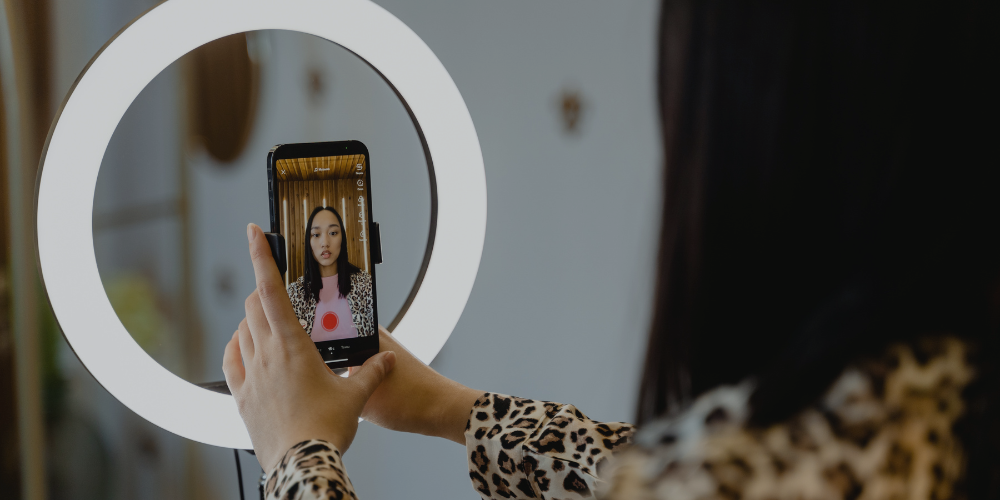 4. Keep branding consistent - Develop a consistent look and voice across your social media platforms, so that people can learn what to expect from your brand.

5. Stay on top of current trends - Trends on social media are huge, especially on Instagram and TikTok. Watch for current trends, and then get involved with the trend.

6. Be active - Engage with your followers, and people you follow. Comment on posts, respond to Instagram stories, and always respond to any comments and direct messages that you receive.

7. Review analytics - Monitor how your posts perform, and learn what type of content people like to see from you. This can help you determine what type of content to focus on going forward.
Optimizing Your Social Media Profile
To maximize the effect of your social media profile, you need to optimize it for search engines and focus on keywords. When using social media to advertise your company or brand, there are a few important things to keep in mind.

Optimize your bio - Use keywords and phrases in your bio that accurately describe your brand and what you offer, and include a link to your website.


Keep your profile up-to-date - Make sure your business contact information, location, and hours of operation are accurate and up-to-date.

Be consistent across platforms - Use the same profile picture, bio, and ideally the same name, across all of the social media platforms you use.

Use calls to action - Encourage people to visit your website or to send you a message for more information about your product or service.
How Often Should You Post on Social Media?
There is no one-size-fits-all answer to this question, as the best way to use social media depends on the specific goals you're hoping to achieve.

Typically, the more you can post, the better, but only if the content you are posting is high-quality.

Ultimately, consistency is key. If you are consistently posting valuable content, and interacting with your audience, your account should see growth.

If you still feel unsure of how often to post, try asking your followers! Set up a poll asking how much they would like to hear from you.
Get Started With Social Media for Business
Social media is an incredibly useful tool that can help you connect with your customers and build relationships. However, it's important to know how to use it effectively so that you can get the most out of it.
If you need assistance with starting your social media accounts, creating content, and building a following, we're here to help. Contact our social media experts to get started today.