Magento Enterprise Edition 2.2 releases this September and to prepare for the launch Magento has been allowing customers and technology partners test the extensions for functionality, usability, code quality, feature gaps, and enhancements.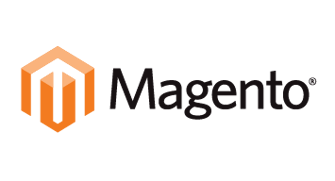 According to Paul Boisvert (VP, Product Management), "It is good for all our partners to jump in and test all the extensions and provide feedback before the release." In our experience updating and developing Magento websites, he's right. So many of our clients use their Magento platform is such a variety of ways you'd be likely to miss many potential issues if you only tested it in a sandbox. To really see any issues with the platform you need to allow people to use it how they actually use it.
Magento Enterprise Edition 2.2 includes powerful new features as well as bug fixes for previous versions. Here are the features we can look forward to in this release.
1. Advanced reporting: Magento 2.2 has an updated reporting feature that is more dynamic and user-friendly, allowing clients to create dashboards with information related to customers, trends, products purchased and orders all in one place. The highlight of the new Magento 2.2 reporting feature allows you to tie in with the Magento Business Intelligence websites feature.
2. Integration with Signifyd: With Magento 2.2, merchant information is collected and screened for fraudulent activity.
3. Improved performance: Improvements on the indexers, carts and cache have been made for a smooth and systematic user experience for both consumers and clients.
4. Platform updates: Magento 2.2 has upgraded its security by removing unserialized calls and has added a hashing algorithm. PHP 5.6 and Varnish 3 have been dropped and it now supports PHP 7.1, Redis 3.2, MySQL 5.7 and Varnish 5. The component table has been updated to the latest stable with some notable callouts such as – Composer 1.4.1, ZF2.25 & ZF1 1.12.20.
5. Strengthened B2B feature: Magento 2.2 has reduced the cost and the complexity of building a B2B site with more flexible company account management features. B2B users can manage their own account without the help of merchants as well as giving them access to assign administrators who can view reports, apply credit filters, etc. The Magento 2.2 release also has extended B2B features like:
Quote flow management: With a sophisticated quote management system, this update allows clients to negotiate product and shipping prices according to customer demand.
Quick orders: Customers easily view recently bought and saved products.
Payment on account: This feature allows clients to enable and disable payments on account, choose payment displays, control which country is eligible to use the payment and set minimum and maximum order for credit purchases.
Customized price lists: Custom pricing sets up the prices based on percentage discount as well as custom value.
To know about the features and improvements, click here!
If you are deciding to upgrade to the Magento 2.2? Our team can help you make with switch with minimal to no downtime. If you're not on Magento we can help you migrate from another platform so you too can experience the power of a Magento website. For a free consultation, contact us today. We are a Magento Business Solution Partner.