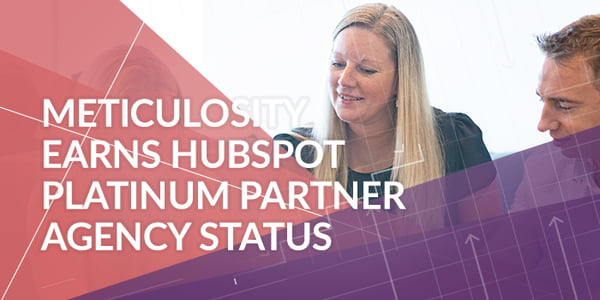 We are incredibly excited to announce that Meticulosity has achieved a new milestone and is a Certified HubSpot Platinum Partner Agency!
Founded as a web development company, Meticulosity saw the potential in the HubSpot COS. As we worked with more clients on HubSpot, it was only natural that we step up our focus on marketing and go all-in on Inbound Marketing - for ourselves and for our clients.
Using the HubSpot platform for marketing, sales enablement and as a CMS has enabled us to be a true strategic parter to our clients. With HubSpot we can nurture the leads that we bring in from our marketing campaigns and help bridge the gap between sales and marketing. - David Ward, CEO at Meticulosity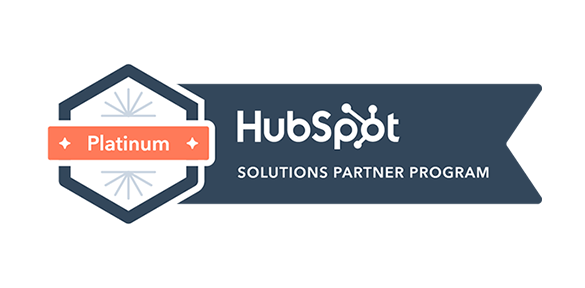 Meticulosity is one of the few agencies that deliver both complex technical development and full digital marketing services under one roof. This mastery has allowed us to grow into a leading digital agency, particularly in the last 3 years.
Achieving this Platinum Agency Status is a big deal for us. We've grown our HubSpot development and marketing teams substantially over the past two years and our clients have seen outstanding results in leads and sales. This recognition from HubSpot is the icing on the cake! - Tanya Wigmore, CMO at Meticulosity
The HubSpot Agency Partner Program is designed to acknowledge Agency Partners who have not only brought the inbound message to the most clients, but who execute inbound services to the highest standards. Agencies are placed in tiers using a combination of metrics, including retention, software engagement, and actual inbound marketing success.
If you're using HubSpot and would like to step-up your game, or if you're interested in learning more about why HubSpot is our platform of choice, please contact us.