When looking to market your ICO and create a buzz around your FinTech company there's a whole host of information out there on where to get started. From creating buyer personas, to killing it at social– maybe you already know you want to approach this using Inbound FinTech Marketing but you're not sure where to get started. Or perhaps you think there's almost too much information or that you just don't have time to work and read all of this advice.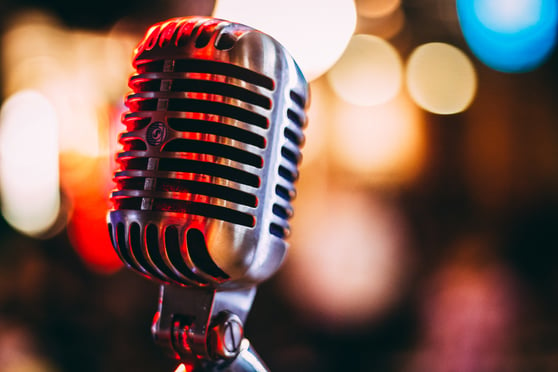 If you're strapped for time, that's okay, because there are a lot of other ways to digest knowledge quickly – and one of the best ways by listening to podcasts. Here are a few of our favorite podcasts to give you a flavor of what's out there. These are suitable for smaller business as well as enterprise level projects. Listen to these while working on your FinTech product or service and absorb the wisdom.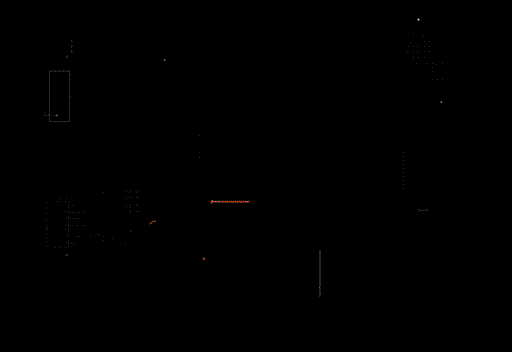 Length: approx. 10-15 minutes.
Subject: social media marketing.
This podcast isn't going to revolutionize your marketing plans overnight, but it will give you the edge when it comes to keeping up to date with social media marketing trends and various updates from platforms – it's one of our favorites for that reason. These concise podcasts are great to listen to on the go and will tell you everything you need to know about marketing in the modern digital landscape. Each and every podcast has at least one actionable item you can take away and implement when it comes to social media. Growth hacks and smart tips are going to be essential if you want to grow your audience for your FinTech service or product on social media in the current climate – consider that in recent months both Google and Facebook banned cryptocurrency ads on their platforms.
Length: 20 minutes
Subject: the state of marketing
This podcast is a weekly and informal discussion of the state of marketing in general. Sharing tips on social media marketing, seo, copywriting, advertising and more this podcast takes listener questions. This podcast is a blend of new and old marketing techniques and, as such, not every tip is going to suit your needs but at 20 minutes an episode there's value in tuning into these podcasts on a regular basis and checking out the latest ideas.
Length: anywhere between 15-30minutes
Subject: interviews and stories of success in marketing
This is a podcast about success stories and lessons from real marketing campaigns. Interviews and actionable tips make this podcast a great listen every Wednesday! From marketing directors to campaign strategist and copywriters, this podcast interviews people at every tier of campaigns to give small and larger businesses alike an idea of how they can improve their marketing plans.
Length: anywhere between 15-30minutes
Subject: interviews with experts sharing marketing tips
This podcast is geared towards smaller business owners who need to market their organization while doing other important tasks – like running a business! We love this podcast because it's going to help you get up to speed with local search, search engine optimization and social media.
Length: anywhere between 30 minutes to 1 hour
Subject: cryptocurrency and blockchain
It's not all about staying on top of the marketing world. If you're working in the cryptocurrency or FinTech industry you're going to want to keep on top of what's happening in your own vertical too. We love The Bad Crypto Podcast for this. Although crypto-enthusiasts Travis Wright and Joel Comm admit they're learning things as they go along (in blockchain, who isn't?) this podcast is great for keeping up with current token generation events and ICOs, as well as getting an idea of what the industry is talking about. An additional reason to follow and engage: The Bad Crypto Podcast regularly feature guests and their FinTech products or services – this is a great podcast to approach when you have a product or service and are looking to share it to non-expert people interested in blockchain.
The Inbound Agency Journey
Length: anywhere between 15-40 minutes although some outliers last 50+ minutes
Subject: the inner workings of an inbound marketing agency
Let's face it, you can't do your own marketing alone forever. When it's time to take the plunge and choose an agency to help you or your team with your Inbound FinTech Marketing (either with a GamePlan or further by planning and carrying out campaigns) you're going to want to know more about how these kinds of agencies work. If you have the time, listening to a few of The Inbound Agency Journey podcasts can really give you an understanding on what to expect when it comes to any agency in the inbound marketing field. At Meticulosity right now, we're focused on building a culture with our team (and with our clients) that fits with our core values – creating real and valuable relationships. There's an entire podcast on this already you can download to get an idea of what that means for many agencies.