SEO may sound like a random clump of letters, but it's one of the leading digital marketing strategies of our time. Many companies are trying to capitalize on this, including a lot of so-called "experts."
When talking about SEO vs traditional advertising you have to consider all that these channel strategies encompass. This is because SEO has become an umbrella of tactics rather than a singular method. With such a valuable strategy, it's easy to lose sight of other marketing options.
Why It's Not the Only Strategy
SEO practitioners create, mainly, a metric-driven strategy. They abide by Google's algorithm rules and changes, and the search engine tries their best to put quality first. When applied properly, though, it will be more about getting results.
OK, so, SEO is undoubtedly and wildly effective when executed properly. Of course, to date, it has lacked what's always been present in traditional marketing: human engagement. A tricky concept for a digital entity up till now.
We know that Google's algorithm is constantly evolving, constantly learning and is trying to think and adapt like a human would. Its object is not so much to be like "big brother," but more to provide the most relevant search experience possible. Still gives me the willies though when I think about how far Google has come.
What You Miss When You Don't Engage
Let's say that an SEO guy wows you with statistics and shows you a timeline of your rise in SERPs (search engine results page). It's good if they keep their word and increase your bottom line. But if you don't foster affection for your brand, you'll suffer what Uber suffered: a serious lack of loyalty. It took one issue, albeit involving a pretty serious one, and support for the ride-hailing service floundered.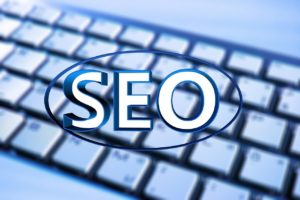 If all it takes to lose customers is an unreturned message or a trending tweet that puts your brand in a bad light, you have to rethink your entire SEO strategy. You should aim for more engagement and more input from your customers.
That's good marketing, and, though it's more work for you, it's more rewarding in the end. It also gives your customers a forum in which to engage you and found out how they really feel about your brand. Accept nothing less than 5-star reviews, otherwise, your product or customer service is lacking. Never, ever, settle!
At Meticulosity, our SEO specialists use a systematic process that determines the perfect strategy. Whether it's SEO vs traditional advertising or a completely new strategy, it will be tailored to your business. We create what looks good for your brand, collateral, and website. From tailor-fit SEO to adaptive web design to organic and local SEO, we provide multiple strategies to help you improve online visibility.