COVID-19 has changed the world overnight for small businesses. This sudden reality has ground many brick-and-mortar businesses to a halt and slowed down many others. Employees and business owners are concerned. We're worried too. And we want to help.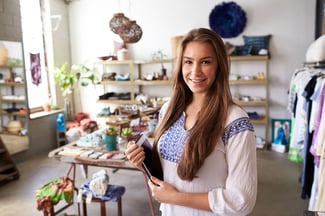 Our team has worked with some of the world's most recognizable brands, such as Ghirardelli Chocolate, California Closets, and Williams Sonoma. Since relocating to BC in 2018, we haven't really worked locally in ecommerce development because there just aren't a lot of enterprise retailers here.
Our extensive experience in online retail support has now become instantly relevant to the local economy and small businesses. One of our company's core values is Altruism, defined as unselfish regard and devotion to helping others, and the time is now to live this in our own community, while tapping into our experience and passion for ecommerce.
As a tech company, we've been able to seamlessly pivot our team to work from home. Most of our existing clients are based in the US anyways, so we've had minimal disruption (aside from kids and family pets interrupting our video calls) to working remote. We realize that many other companies are not as fortunate, and can't just set up at home and continue with business as usual. Today's world most definitely is not business as usual.
It's our mission now to help our neighbouring companies, and entrepreneur friends keep their business open virtually during this unprecedented time.
We firmly believe one of the most important things a retailer or restaurant can do right now is to begin selling online with shipping, delivery, or pickup options. To minimize the impact on your business and employees, it has to be done fast. You have to restore your revenue quickly.
There are small business owners right now furiously googling "how to build an ecommerce site" or "how to add an online cart to my website". Many retailers are overwhelmed with this need, have no idea where to start, and don't have the time or technical expertise to take this on themselves. It's one more thing to stress about, when they're already worried about making payroll, or how they'll pay next month's lease.
Do-it-yourself options such as Shopify or Wix can be options that offer basic tools for those who have the time and limited technical knowledge to tackle a site themselves. However, a DIY option may take a lot longer or have hidden costs or missing features you need (like in-store pickup). That's why we advocate using a trusted experts with a depth of ecommerce knowledge.
Our team of expert web developers have built a Small Business Quick Commerce solution from scratch to launch websites as fast as possible in the most economical way possible. The primary goal of this project is speed. We're offering a quick, basic solution to get you up and running with an ecommerce store, using WordPress and Woocommerce. It's everything you'll need to securely sell your products or services online, take payments, and offer fulfilment through shipping, delivery, or pickup.
Our goal is to launch these simple websites in 2-3 days or less.
Site design, branding and additional pages can always be added later - retailers will have full access to the finished site. We're here to help with that too, if needed.
RETAILERS know THEIR business. We know ecommerce. WE'RE HERE TO HELP.